Fill The Tank And Visit This Winery And Waterfall In Western Ohio For A Fabulous Day Trip
Between family and work, it can often be tough to get away for a long road trip. A simple day trip can be a lot easier to fit into a busy schedule, and since they typically require just one tank of gas, they're often cheap, too! The trip from Old Mason Winery in West Milton to Charleston Falls in Tipp City is less than 15 miles and takes under half an hour, giving you the rest of the day to enjoy the great food and wine at Old Mason and soak in all the beauty of Charleston Falls. You can check out different routes and plan the one that works best for you on Google Maps.
Wine and waterfalls each make for a fantastic trip – pair the two together and you've got a real red-letter day on your hands! If you are in another part of the state, don't fear! We've got you covered with several unique day trip pairings in all corners of Ohio.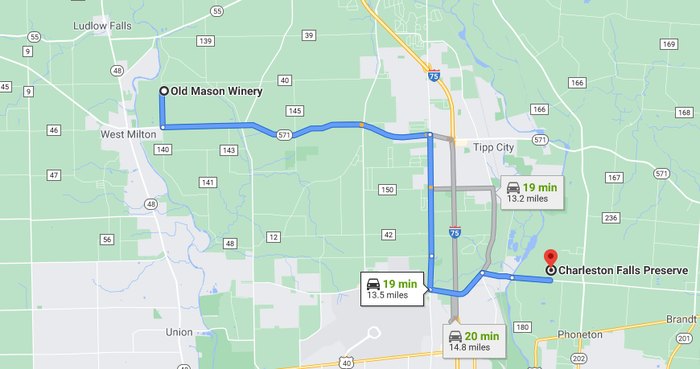 Old Mason Winery and Charleston Falls certainly make for a fantastic day! For more great places to check out in the Buckeye state, make sure to subscribe to the Only in Ohio daily newsletter and follow the Only in Ohio Facebook page. Go ahead and add your starting address on Google Maps and happy trails!
Address: 4199 South, Iddings Rd, West Milton, OH 45383, USA
Address: Charleston Falls Preserve, 2535 Ross Rd, Tipp City, OH 45371, USA