Art Is Alive And Accessible At This Hidden Gem Sculpture Park In Ohio
Ohio is a humble state full of humble people, and we don't like to brag. But if we did like to brag, I would tell you that, in my little corner of the Buckeye State, you'll find a world-renowned zoo and botanical garden (with an Insta-famous hippo starlet, no less), one of the most robust urban parks systems in Ohio, the world's second-largest Oktoberfest event, and, wouldn't you know, a vibrant and thriving arts scene. From the oldest children's theatre in the country to numerous nationally acclaimed museums, the arts are alive and well in Cincinnati. And nowhere are the arts more fun, fascinating, loud, proud, and wholly accessible in Cincinnati than Pyramid Hill Sculpture Park. This expansive outdoor sculpture park in Butler County is one of my family's very favorite places to visit, especially this time of year in the height of fall foliage in Ohio.
My name is Sarah, and I'm a writer and editor here at OnlyInYourState. Born and raised in the Buckeye State, I am endlessly inspired by this beautiful country of ours and feel as though I might have lived in the Pacific Northwest in a previous life. As a mom of four kids, I'm always on the lookout for new adventures, and despite living in Ohio for 35 years, I am constantly surprised by the state's natural beauty. Enough about me — welcome to OnlyInYourState's Everyday Explorers.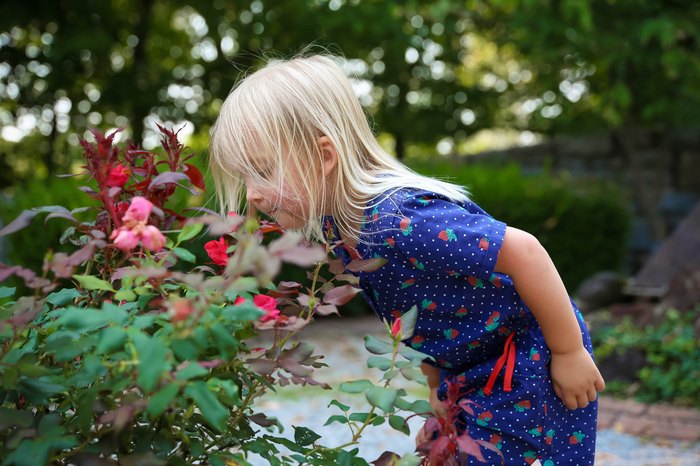 One of the best things about Pyramid Hill, in terms of planning a larger fall adventure, is its proximity to several other amazing Ohio attractions. Young's Jersey Dairy is easily the best pumpkin patch and fall festival in Southwest Ohio, while Yellow Springs offers myriad parks, quaint lodging, historic charm (including a gorgeous old mill and covered bridge), and lots of family-friendly dining options. Lebanon, too, is a nearby town that offers so much for families to see and do, including a historic train and the state's oldest restaurant. So if you're looking to turn your day trip to Pyramid Hill into an epic, multi-day fall adventure, you have lots of options!
Pyramid Hill Sculpture Park is open daily; admission is $10 for adults, $5 for children 6-12, and free for tots 5 and under. The park's sculptures can be viewed along the 1.75-mile walk, but you'll want to note that there are several steep hills. (Often, my family just wanders, picking a few sculptures to visit and not worrying about seeing them all!) Art Carts can be rented from March through November for an additional fee for those with limited mobility. More information on the Fortified Hill, including a detailed history of the tribes native to this region of Ohio, can be found via the Pyramid Hill website. Additionally, Pyramid Hill hosts several amazing events throughout the year; most notably, a seasonal holiday drive-thru experience known as Journey Borealis.
To discover more incredible boots-on-the-ground adventures across America from our team of local travel experts, check out all of the articles in OnlyInYourState's Everyday Explorers series. What destinations would you like to see featured next? Tell us where we should go on our nominations page.
Address: Pyramid Hill Sculpture Park & Museum, 1763 Hamilton Cleves Rd, Hamilton, OH 45013, USA
OnlyInYourState may earn compensation through affiliate links in this article.