The Underground Railroad Museum That's So Worth The Trip From Cleveland
Now the river bank makes a mighty good road, the dead trees will show you the way. Left foot, peg foot, traveling on, follow the drinking gourd. If you've ever heard this American folk tune, it likely sent chills down your spine. Legend has it that this tune was sung by slaves in the Alabama area, and encoded in its lyrics are directions to the Ohio River — and freedom. The drinking gourd, many have realized, is not referring to the hollow gourd rural Americans used to draw water, but instead to the Big Dipper constellation, a collection of stars that points North.
For many that dared take the path to the Underground Railroad, those very stars may have lit the way to "conductors" like Peg Leg Joe, the peg-legged individual referenced in the song. Many such individuals took fugitives to the shores of Lake Erie, making Northeast Ohio a site full of former Underground Railroad stations.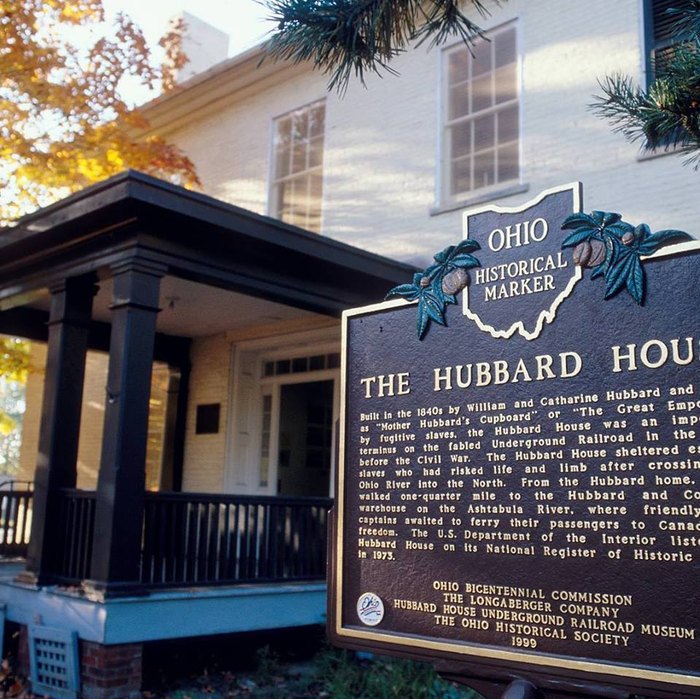 For many successful escapees on the Underground Railroad, Ohio would have been their last glimpse at our country before escaping to freedom. Do you have an Underground Railroad station in your hometown? Share the story in the comments!
For additional destinations on this fabled route, check out these local destinations and these top attractions.
OnlyInYourState may earn compensation through affiliate links in this article.