This Scenic 36-Mile Drive Just May Be The Most Underrated Adventure Near Cleveland
Lake Erie is a feature that we, believe it or not, sometimes forget about. When you see it every day, it becomes a familiar part of your routine and loses some of its ability to wow you with its majesty. Fortunately for Clevelanders, the entirety of Lake Erie's southern shore is abundant with parks that offer us new perspectives of the lake's beauty. Many of the parks are surprisingly close to home, and a quick visit as the sun is retreating into the horizon will restore in you incredible awe for this vast body of water. Fuel up the car, because we're headed on a Lake Erie road trip!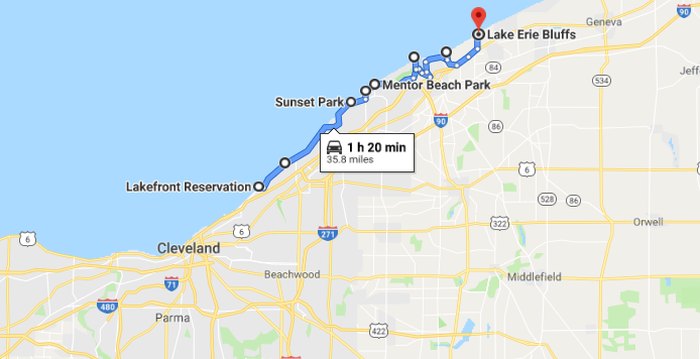 A drive down Lake Erie's coast is often the best medicine if you start to feel the pangs of cabin fever. Which of these spectacular waterfront parks is your favorite?
Can't get enough of the outdoors, but can't quite convince yourself to leave the amenities of home behind? Don't worry, you can find the best of both worlds when you go glamping near Cleveland.