The Old Fisherman's Restaurant In Northern California That Is Oh-So-Charming
The Trinidad Pier is located approximately 80 miles below the Oregon-California border. It's considered the state's northernmost pier, and it's also one of the most beautiful. Set amid a rugged landscape of redwood forest and rocky coastline, the pier is downright picturesque. Every Northern Californian should make it their mission to visit it at some point. Afterwards, you can visit the historic little diner located on the pier. This old fisherman's restaurant has been around for awhile and there's something undeniably charming about it. Whether it's the Old World ambiance or the stellar food, this is the type of place you'll remember dining at for years to come.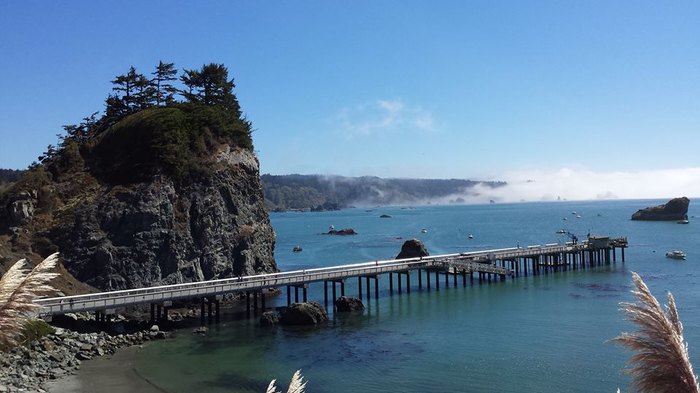 Did you know about this old fisherman's restaurant? We love finding hidden gems like this one! For more historic eateries, check out our list of 7 Northern California Restaurants Loaded With Local History.