These 6 Epic Mountains in Northern California Will Drop Your Jaw
Northern California is not lacking when it comes to mountains and mountain ranges. Created by the shifting of the earth's tectonic plates, or volcanic activity, a mountain is a glorious natural phenomenon. To those of us who live in their shadows or play on their slopes, these mountains are as much a part of our home backdrop as the Pacific Ocean. Here are some epic NorCal mountains that will drop your jaw.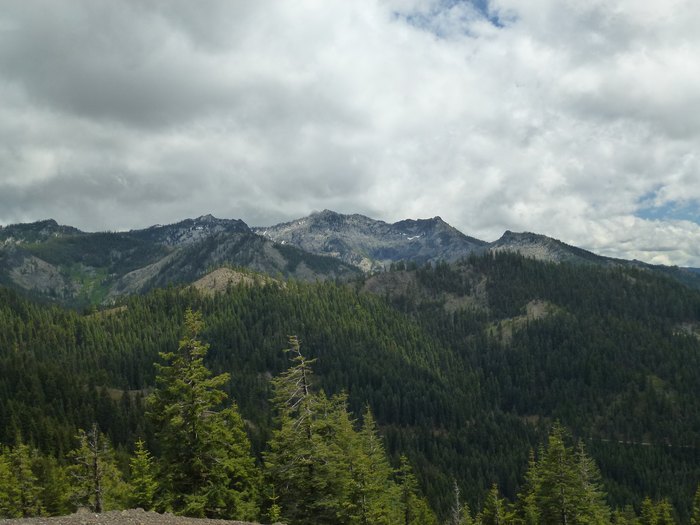 Which of these NorCal mountains have you hiked, biked, or climbed? Share your favorite ones with us in the comments!
OnlyInYourState may earn compensation through affiliate links in this article.
More to Explore
NorCal Mountains
What are the most beautiful mountains in NorCal?  
Northern California is already an outrageously beautiful place, but its mountain ranges really are worth traveling from across the world to see. There are numerous beautiful mountain ranges in Northern California, and some of the most beautiful mountains in NorCal we love to revisit time and time again include the 700-mile-long Cascade Range, whose highest point is none other than Mount Rainier itself. It's one of the largest ranges in North America, and part of it is our very own. Other mountain ranges in NorCal include the Sierra Nevada Range (400 miles long), the California Coast Ranges (also 400 miles long), and the Klamath Mountains (155 miles long).  
What are some of the most beautiful places in NorCal?  
We're pretty sure every place in Northern California is one of the most beautiful places in NorCal, but we could be biased. Of course, there are some absolutely surreal places worth visiting in the northern half of the state for sure. For example, you can't miss a trip to Big Sur, which is often thought of as one of the most beautiful places in the United States. And speaking of the most beautiful places in the US, Northern California is also home to Yosemite National Park, the Mendocino National Forest, and, of course, Redwood National Park.  
Which NorCal mountains are worth visiting? 
Honestly? All of 'em. That might seem like a lazy answer, but it really isn't; there isn't anything about any of the NorCal mountain ranges mentioned above that isn't worth a visit (or ten). The California portion of the Cascades is filled top-to-bottom with astonishingly awe-inspiring landscapes and is a must-see for anyone who enjoys mountain escapes. The Sierra Nevadas are host to countless things to do, see, and experience; Lake Tahoe is a major one, and so is Yosemite Valley. You could probably spend an entire year in the Sierra Nevadas and still not see everything. 
Related Articles