Here Are The 8 Weirdest Places You Can Possibly Go In North Dakota
The Peace Garden State has a wide variety of places to see. Beautiful parts of nature, impressive architectural structures, and historic small towns are all examples of some of the best places that North Dakota has to visit. But what about the more unusual side of things? The following eight places offer a variety of weird things to do in North Dakota, and you'll certainly want check each one of them out.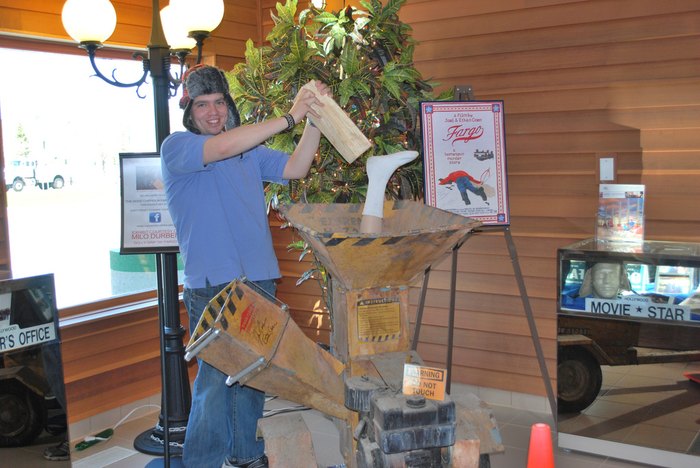 I didn't know some of these places in North Dakota even existed. I might have to try visiting them all some day. There's some other unusual places in North Dakota that are a bit more on the creepy side that I wouldn't probably visit by myself, like these spooky ghost towns. You never know what a place may be hiding.
OnlyInYourState may earn compensation through affiliate links in this article.
More to Explore
weird things to do in north dakota
What are three weird things to do in North Dakota?
There are many weird, yet unique things to do in North Dakota. From visiting quirky museums to having your photo taken alongside a woodchipper, the list is endless. Listed below are two of our favorite weird things to do in North Dakota. Don't forget to add them to your to-do list.
1. In Fargo, you can pose alongside the actual woodchipper used in the movie Fargo. You can even wear a cool hat while shoving a leg into the movie prop. This woodchipper prop is located at the visitor's center in Fargo.
2. In Jamestown, you can visit the "World's Largest Buffalo." This statue, which was built in 1959, is 26 feet tall and comprised of 60 tons of steel and concrete. People have been known to travel many miles to see this buffalo up close and to capture a picture alongside it.
3. In New Salem, you can visit the "World's Largest Holstein Cow." Salem Sue is the name of this Holstein cow statue, which overlooks I-94. Built in 1974, this fiberglass statue, which weighs 12,000 pounds and is 38 feet long and 50 feet tall, receives visitors from all over the world.
What's one of the weirdest places to visit in North Dakota?
A variety of weird places in North Dakota are just waiting to be visited. One of these places is the Paul Broste Rock Museum in Parshall. Of course, this museum is much more unique than it is weird. Paul Broste established this museum to showcase his many rocks and fossils. While at the museum, you'll get to view items from all over the world. From sparkling diamonds to shimmering opals, you'll see all kinds of beautiful rocks in this collection. There's also a dinosaur egg on display at the museum. The outside of the museum's building, which is covered in rocks, is just as impressive as Mr. Broste's collection inside. This quirky museum is a must-visit for geology enthusiasts of all ages. Children especially love it!
Related Articles