Sleep Underneath The Forest Canopy At This Epic Treehouse In North Carolina
North Carolina has plenty of options for adventure – camping on the beach, hiking the Appalachian trail, crossing a mile high swinging bridge – but what about an option that combines adventure with the finer things? If you've visited one of our amazing vineyards in North Carolina, there's no doubt you've dreamed of being able to enjoy more than one or two glasses of wine and stay the night. Enter Treehouse Vineyards in Monroe. Between great wine and treehouses available for a romantic night, it's the perfect place for a memorable weekend getaway.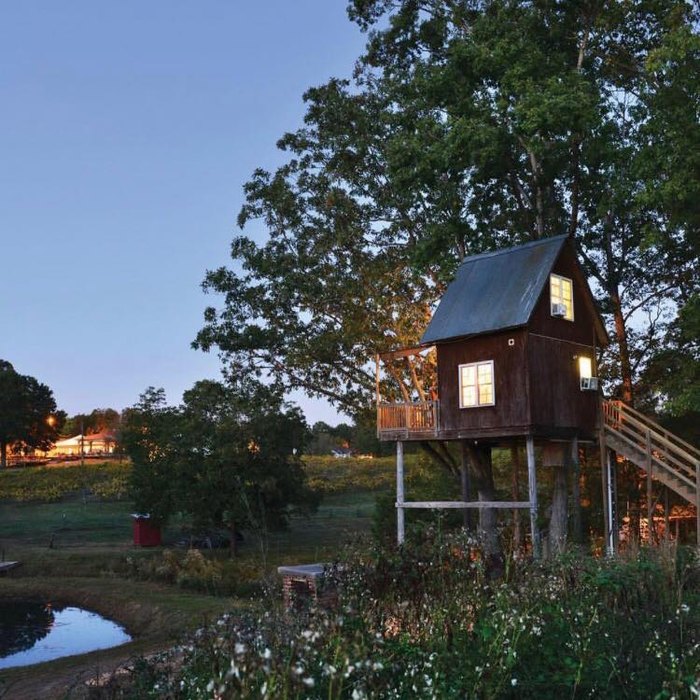 For more information or to book your weekend in the treetops, visit their website.
This is such a unique concept and to be honest, I'm ready to spend a night in a treehouse! Have you visited here before?
While you're in the area, don't forget to take a dip in this beautiful sapphire quarry.