Here Are 20 Reasons Why Living In North Carolina Is The Absolute Best
In the last 25 years, millions of new residents have flocked to North Carolina. It's no surprise everyone wants in on the gem that is the Tar Heel State. With so much to offer in terms of work, recreation, and landscape, living in North Carolina is a real win-win. Here are 20 reasons to move to North Carolina – share them with everyone you know, because we think everyone should be here!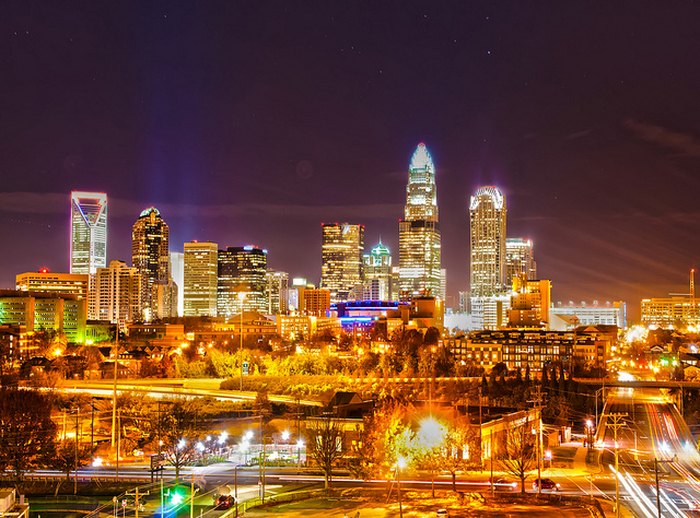 What would be your reasons to move to North Carolina if you were trying to convince someone to come here? Do you agree that living in North Carolina is the best?
Now that we've convinced you that life in North Carolina is amazing, check out the 10 safest places to live in the Tar Heel State.
OnlyInYourState may earn compensation through affiliate links in this article.
More to Explore
living in North Carolina
What's it like living in North Carolina?
Living in North Carolina really is the best, as evidenced by the above list! (And that's only the beginning.) One of the best things about living in North Carolina is that we have four beautiful seasons to look forward to each year. In fact, the beauty of North Carolina really shines through in different ways depending on the season. For spring, it's the migration of Monarch butterflies, hiking to waterfalls, and wandering through flower fields. Summer brings coastal visits, epic water parks, and fireflies flitting through fields. And of course, you don't get better fall foliage than North Carolina's -- the Tar Heel State puts on a spectacular show each autumn that's truly an embarrassment of riches. Then to top it all off, winter hits, and you can take sleigh rides through freshly fallen snow and see all of the best Christmas lights! Have we painted a magical picture for you of life in the Tar Heel State yet?
Where are the best places to live in North Carolina?
From the beach to the mountains, we have it all, and it's no wonder everyone wants to up and move here! Whether you're looking for the amenities of a big city or the charm of a small town, the coziness of a mountain town, or the carefree vibes of a beach village... it's all here in the Tar Heel State! For some of the best places to live in North Carolina, check out this list, which has the safest and more peaceful locales across the state.
What are the top places to visit in North Carolina?
Thanks to so many amazing attractions, you never have to look far if you're in the mood for an adventure in North Carolina! From small towns to big cities, from state parks to playgrounds, from train rides to bridge walks to boat tours to museums and zoos and wineries, from thrift stores and book stores to antique shops and farmers markets, there's always something to do or to see here. Visit a safari park like Safari Nation, ride the Great Raleigh Trolley, or splash your way through Wet'n Wild Emerald Pointe, or any of North Carolina's other waterparks. This is only the start of all the fun things you can do in the Tar Heel State! Click here for more amazing North Carolina adventures.
Related Articles