5 Incredible New York Day Trips You Can Take By Train
New York is a considerably large state, so we couldn't be more thankful for the vast railroad systems that give us the ability to quickly travel around our various regions. There are a handful of scenic train rides in New York that you can experience during our warmer months, but one railroad you can always count on? The Metro-North! The Metro-North Railroad features the Hudson Line, running along the Hudson River. It will allow you to see some of the Empire State's most exciting and historic locations. There are quite a few stations that you can visit on this line, but the five we've featured below make for unforgettable day trips in New York. There's so much to explore in each one!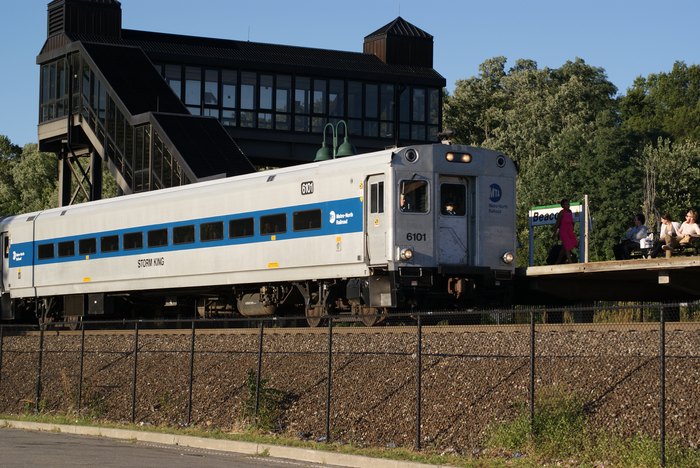 Do you have a favorite place to visit along the Metro North Railroad? Share your suggestions in the comments. We love hearing about different day trips in New York!
OnlyInYourState may earn compensation through affiliate links in this article.
Best Day Trips In New York
April 01, 2022
What are some more great scenic train rides in New York?
One of our favorite train rides in New York is the Adirondack Scenic Railroad. This great rail line offers trips all year long and has plenty of special seasonal offerings like Christmas trains, fall foliage rides, and more. Riding a train is such a nostalgic experience that will allow you to see the Empire State like never before.
What are some of the best day trips in New York?
We've got so many wonderful areas in New York that make for a great day or weekend trip! From our wonderful state parks, to our historic homes and museums, to our natural wonders like Ausable Chasm and Niagara Falls, there is a lot to see in New York, so get out and explore! If you want nature, we've got plenty of state, municipal, and natural parks to see. Want cities? We've got one of the most famous cities in the world, plus places like Buffalo and Albany are great places in their own right. There's something for everyone in New York.
What are some of the best state parks in New York?
There are some amazing state parks in New York. We may be biased, but we think they're some of the best parks in the country. Where else are you going to see natural wonders like Watkins Glen? Watkins Glen honestly looks like something straight out of a fairy tale. It's really no wonder that it's been named one of the most beautiful places in New York!