Thousands Of Singing Spring Peepers Are A Welcome Sound Of Normalcy Here In New York
Whether you've lived here your whole life or you're a recent transplant, it doesn't take long of living in New York State to become well aware of the many signs of spring. For some, you'll quickly begin to notice how much more green everything's beginning to get or the fact that flowers are starting to bloom all across the state. One sign of spring's arrival that's always been tried and true though, is the simple sound of spring peepers in New York emerging from the secluded woods. So, when do spring peepers come out in New York? Have you heard the sound of spring yet?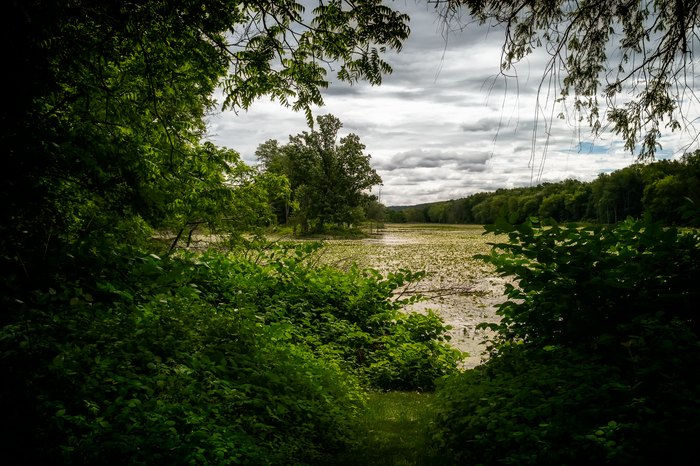 Do spring peepers live in New York? They certainly do! What other signs of spring do you look forward to each year in the Empire State? Be sure to share your favorite parts of spring in New York with us in our comments!
OnlyInYourState may earn compensation through affiliate links in this article.
More to Explore
Do Spring Peepers Come Out In New York
What are some of the best hikes in New York?
When spring arrives, many of us are just itching to get outside. So, what are some of the options? Hiking is always a great idea and if you check out our list of the best hikes in New York, you'll be able to plan your next outdoor adventure. To hike trails between one and three miles, you can visit Fillmore Glen State Park in Moravia. Here you can also hike to several waterfalls. If you really want to get away from it all, visit Bashakill Wetlands, a 2,000-acre area with plenty of trails and wildlife. 
What are some of the best things to do in spring in New York?
Aside from hiking, there are plenty of things to do in spring in New York, like visiting one of the many botanical gardens:
New York Botanical Garden is in the middle of the Bronx. This 2.5-acre garden is filled with gorgeous plants and flowers galore. 
Cornell Botanic Gardens is open to the public (no, you don't have to be a student to visit), you will love the immaculate garden areas throughout.
What is spring in New York like?
After a cold, dreary winter, the weather warms up a bit, colorful flowers begin to bloom, and you can expect spring rains. The temperatures during spring in New York can be on the cooler side to relatively warm. You may need to dress in layers and carry a jacket and umbrella with you everywhere during the season.
Related Articles
Featured Addresses