When And Where To Expect New York's Fall Foliage To Peak This Year
Fall in New York is a beautiful time. Summer is great — everyone loves outdoor adventures like kayaking and water parks. But there's something so special about the crisp autumn breeze and beautiful fall foliage in New York. No matter what part of the state you are in, you're in for a real treat! The seasonal changing of the leaves is an event that brings in tourists from all over the country. Thankfully, we live in an era where we can predict the leaves' changing with surprising accuracy. Here's a hint of what we're in for over the next few weeks.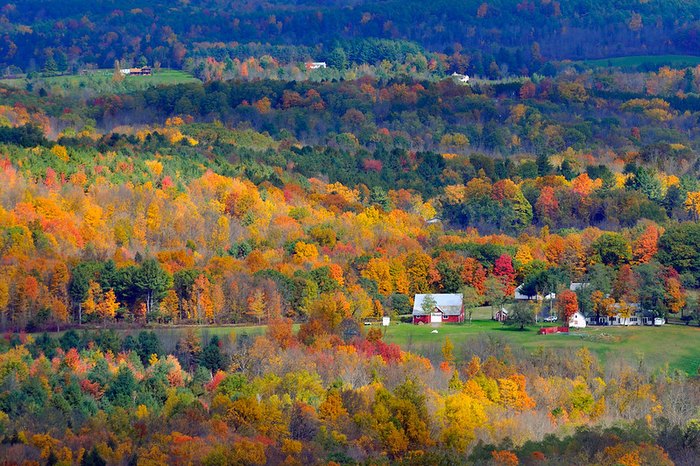 Of course, there's no way to predict the schedule of the changing of the leaves with absolute certainty. However, this predictive map can definitely provide you with a good outline of when and where to see leaves changing in New York!
Where's your favorite spot to catch fall foliage in New York? Share your autumn road trip plans in the comments, and check out the Smoky Mountains 2021 Fall Foliage map for more predictions.
OnlyInYourState may earn compensation through affiliate links in this article.