The 9 Most Dangerous, Deadly Places In New York
There's no denying how much we all love New York – being residents here is proof enough! But like so many of our favorite things in life, there will always be both pros and cons. Scattered throughout the Empire State, you can find a variety of dangerous locations, some of which have become so deadly that they're now completely off-limits to the public. Are any particular places coming to mind? Let's see if any of them made our list: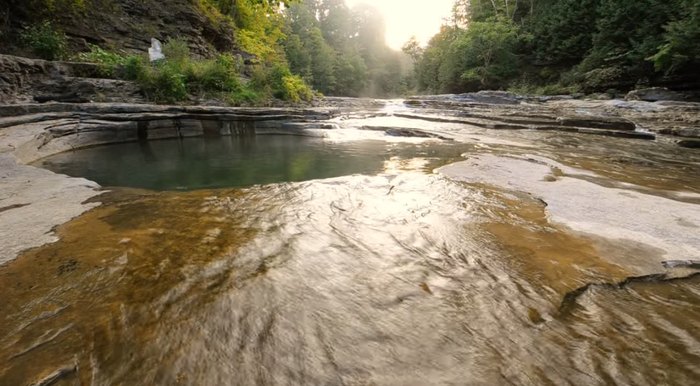 Are there any locations that you've explored in New York that you feel should've made this list? Now that you know what's dangerous and deadly, read about these 13 Things That Not Many People Realize Are Actually Illegal In New York!
OnlyInYourState may earn compensation through affiliate links in this article.
Dangerous Places in New York
February 12, 2022
What are the most dangerous towns in New York?  
New York is generally one of the safer states to live in overall; it's got a violent crime rate of 3.48 per 1,000 residents, whereas the national average is 4 per 1,000 residents. Your odds of being the victim of a violent crime here are 1 in 287. That being said, New York, like anywhere else, does have its trouble spots – towns and cities with higher-than-average crime rates. Among them is the town of Hudson, which has a population of just over 6,000 people and saw 366.4 violent crimes per 100,000 residents in 2020. Then there's Oneida, which has a population of 10,849 and saw 617.6 violent crimes per 100,000 residents in the same year. More dangerous still is the town of Watertown, which has a population of 24,624 people and saw 735.1 violent crimes per 100,000 residents in 2020. As for THE most dangerous towns/cities in New York, the top three are Albany, Newburgh, and Buffalo, which has the #1 slot. For more information on this data and then some, check out this article.
What are some dangerous things in nature in New York?  
New York is beautiful, but it's also home to some true wilderness and dangerous natural things that every outdoorsy person ought to be cautious about. For example, one of the most dangerous natural things in New York state is, simply, the winter temperatures. Oftentimes in January, the high temperature is a mere 6 degrees Fahrenheit, which is cold enough to kill anyone not sufficiently protected from the elements. Worse still, nighttime lows and temperatures during snowstorms are known to plunge well below zero relatively often! Other risks of New York's natural world include dangerous and/or predatory critters in our seemingly endless woods and forests; the larger ones include bears, bull moose, and buffalo. Some of the tinier guys ought not to be underestimated either, though – beware of snakes, spiders, and venomous critters! Another risky part of life in New York's natural world includes hiking injuries like falls and drownings. Yikes!