The Ultimate Bucket List For Anyone In New Mexico Who Loves Waterfall Hikes
Hiking is an incredible pastime in the Land of Enchantment and it's not hard to see why. Our hiking trails are some of the best ways to see all of the beautiful scenery New Mexico has to offer, and they often hold many hidden natural oases. This is the ultimate guide for anyone who loves a hike with the sound of rushing water in the background. These waterfall hikes have the ultimate payoff and have some of the best nature views in all of New Mexico. Plus, each waterfall is incredibly unique. Let's check the best hikes in New Mexico off your bucket list because they're absolutely gorgeous.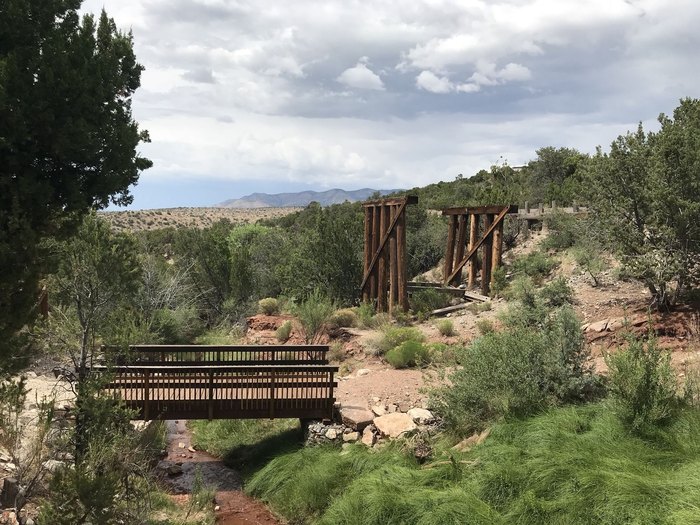 Have you been on any of these amazing waterfall hikes in New Mexico? Which is your favorite? Let us know in the comments! And don't forget to share photos from your hiking adventures with us in our New Mexico Nature Lovers Facebook group or tag us on Instagram by tagging #onlyinnewmexico for a chance to be featured!
OnlyInYourState may earn compensation through affiliate links in this article.
Best hikes in New Mexico
April 15, 2022
What are some of the best scenic hikes in New Mexico?
It is almost impossible to narrow down the list of the best scenic hikes in New Mexico. Everywhere you go in the Land of Enchantment, you will be greeted with inspiring and jaw-dropping beauty. However, if we had to choose some of the most beautiful scenic hikes in the state, the Jemez Falls Trail would be at the top of the list. This waterfall hike is less than one mile and will take you through some beautiful terrain. Once you reach the falls, give yourself plenty of time to wade in the water and just sit back and admire the falls.
When searching for kid-friendly hikes around New Mexico, head to White Sands National Park. Here, you will find the Interdune Boardwalk Trail. This easy and accessible hiking trail in New Mexico will take you around a small section of the park, allowing you to see some of the gorgeous sand dunes. Try to time your hike just right so you can capture a gorgeous sunrise or sunset as you hike.
If you don't know where to start when searching for some of the best hiking trails in New Mexico, that's not a problem! We have created this list of 12 scenic hikes, one for every month of the year. This will give you a great starting point to help you tackle some of the best hiking trails in the Land of Enchantment. So, grab your hiking boots, and let's get going!