Some People Don't Know That New Mexico Was The First To Do These 10 Things
If you think New Mexico is a follower of the trends, think again. New Mexico has often been at the forefront of policy and invention. We've built world-changing devices and come up with some things that make everyday life a little better (or worse, in some cases… unfortunately). Below are 10 things that were first invented, established, or used in New Mexico. Which inventions from New Mexico did you know about already?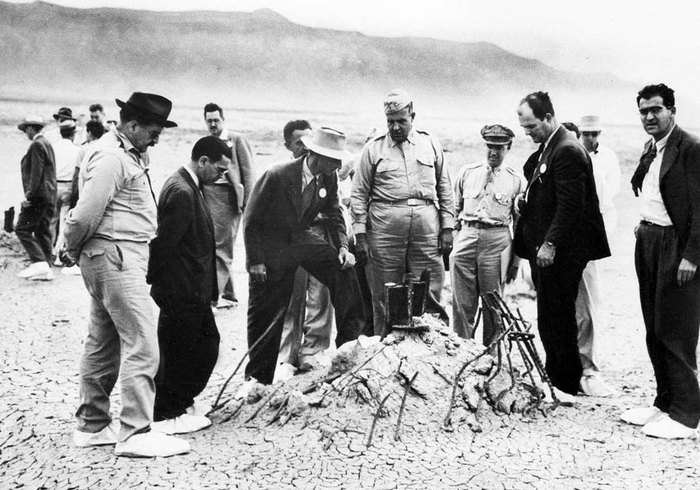 How many of these things that were invented in New Mexico did you know of? What other inventions, creations, or firsts should be on the list? Let us know your thoughts in the comments!
OnlyInYourState may earn compensation through affiliate links in this article. As an Amazon Associate, we earn from qualifying purchases.
More to Explore
New Mexico Inventions
What are some things invented in New Mexico?  
Who knew New Mexico is a place with lots of ingenuity and genius behind it? Well, we did, and we're excited to share this information with you! There were some pretty significant things invented in New Mexico, such as: 
The atomic bomb. The Manhattan Project took place here, in the Land of Enchantment, and we're not exactly sure if we're proud of that one so much as afraid of it.

Another weapon of war, though a much more helpful one, was invented here as well: the Disrupter is a machine that shoots a "blade" of water at targets, and it was used to detonate roadside bombs by the US Army in Afghanistan with much success.

 
What are some fun New Mexico facts to remember?  
New Mexico is a fun state, so of course, there will be plenty of fun facts about New Mexico to go around:
Did you know that the first ever personal computer (you might know as a "PC") was sold in New Mexico?

The modern cleanroom was originally dreamed up and designed in New Mexico.

So were nicotine patches, which have helped millions of people quit smoking since their inception.

 
What are the best fun facts about New Mexico?  
So, of the hundreds of fun facts about New Mexico we can come up with, we do have a few favorites – the ones we'll call the best fun facts. Like, for example:
Did you know the term "breakfast burrito" was coined in New Mexico, of all places? Yep – we're an amazing place for dining, and it's no surprise that we can claim one of the best dishes of all time.

We also invented Frito Pie, which is a childhood favorite of kids all over the US.

We were the first to slap some green chiles on a burger.
Check out some of the best restaurants in New Mexico and see how we lay claim to these delightful fun facts.  
Related Articles
Explore New Mexico