These Photos Of 7 Mountain Peaks In New Mexico Will Take Your Breath Away
Although an impressive number of New Mexicans really do scale mountains, the reality is that most of us don't – or can't – make it to the summit of our state's magnificent peaks. Curious about the views from the top? They're just as breathtaking as you'd expect! So, here are images captured at the summit of seven mountains in New Mexico that will take your breath away: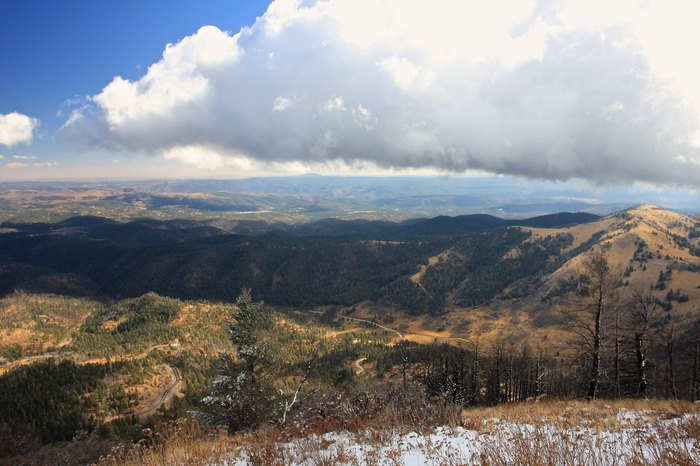 Have you ever scaled a mountain? Perhaps these peak pics will inspire you to grab your hiking boots! If you're looking for some shorter hikes, there are some great trails under five miles long in New Mexico.
OnlyInYourState may earn compensation through affiliate links in this article.
Mountain in New Mexicos
June 17, 2022
Which New Mexico mountains should I camp out at?  
New Mexico is a camping enthusiast's best friend. Rich with mountains, rivers, valleys, gorges, canyons, plains, and more, there's almost no place you can't go camping in New Mexico, and our favorite campsites happen to be in mountains. Visit Manzano Mountain State Park and enjoy a weekend of camping either in a designated tent, RV, or vehicle sites, or find yourself an awesome dispersed campsite for the night. Another amazing New Mexico mountain for camping is the unforgettable Angel Peak Scenic Area, where you can camp with a surreal view of the surrounding mountains, buttes, and cliffs. The terrain is rugged and perfect for getting away from it all.  
What are the highest mountains in New Mexico?  
There are an impressive 88 named mountain ranges in New Mexico. Some of them are particularly intriguing because they were born of volcanoes, and others came to be through erosion, seismic activity, and other mechanics. Perhaps the most famous mountain ranges in New Mexico include a portion of the Rocky Mountains known as the Sangre de Cristo Mountains; the highest mountains in New Mexico include Wheeler Peak, whose summit is an impressive 13,167 feet above sea level, and Truchas Peak is only slightly smaller at 13, 108 feet above sea level.  
What are the most beautiful New Mexico mountain ranges?  
The Sangre de Cristos are the Rocky Mountains and the Rocky Mountains are outrageously beautiful. The range is one of our favorite places to go camping in the United States, and for obvious reasons: they are particularly and especially beautiful, and it's easy to become completely immersed in its wonder. In the winter, Sierra Blanca Peak, found near Capitan, takes the cake as the most beautiful, especially when covered in snow and seen with clouds obscuring the view just slightly. Chicoma Mountain is stunning, and so is Jicarita Peak.