These 14 Astounding Mountains In New Mexico Will Drop Your Jaw
Mountain ranges shape and define the landscape of New Mexico, contributing to the state's natural beauty. Although we don't have any fourteeners like our neighbor, Colorado, we come pretty close. Whether you're interested in scaling the most beautiful mountains in New Mexico or just want to admire them, here are some of the best mountains that our state has to offer.
I've focused on peaks with high prominence, because they tend to be more dramatic. They're listed by descending elevation (according to Peakbagger).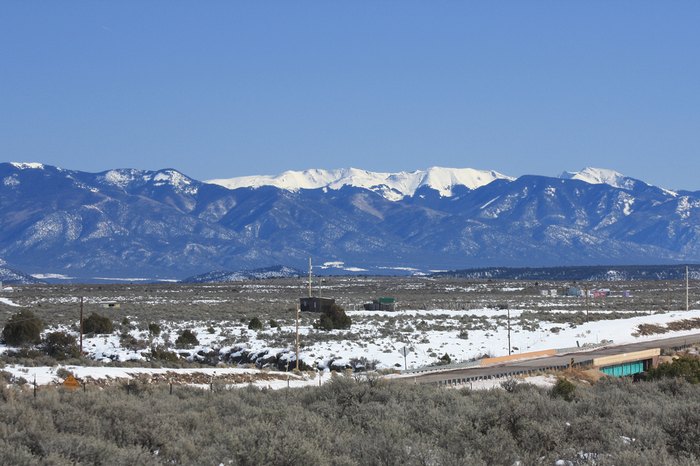 What's your favorite out of these beautiful mountains in New Mexico? Do you prefer the views from the bottom or from the top? Share your experiences in the comments.
OnlyInYourState may earn compensation through affiliate links in this article.
Address: Wheeler Peak, New Mexico 87525, USA
Address: Truchas Peak, New Mexico 87742, USA
Address: Jicarita Peak, New Mexico 87579, USA
Address: Santa Fe Baldy, New Mexico 87506, USA
Address: Sierra Blanca Peak, New Mexico 88340, USA
Address: Chicoma Mountain, New Mexico, USA
Address: Mount Taylor, Mt Taylor, New Mexico 87020, USA
Address: Whitewater Baldy, New Mexico 88039, USA
Address: Sandia Crest, New Mexico 87008, USA
Address: Capitan Peak, New Mexico 88316, USA
Address: Ladron Peak, New Mexico, USA
Address: Organ Needle, New Mexico 88011, USA
Address: Big Hatchet Peak, New Mexico 88040, USA
Address: Florida Peak, New Mexico 88030, USA
Beautiful Mountains In New Mexico
May 22, 2020
Which state parks should I visit in New Mexico?
There are many things to see in New Mexico, and the state's beautiful parks are perfect places to do so. The Bottomless Lakes State Park is a popular choice for a day trip. People enjoy swimming in the sinkhole-formed lakes, or even scuba diving. If you're into history more than scenery, try the Pancho Villa State Park near Columbus. Want to explore desert canyons? Visit the Oliver Lee Memorial State Park, located close to Alamogordo, that has stunning views and trails that wind through towering canyons. These are just a few of the many fantastic state parks throughout the Land of Enchantment.
What's the most beautiful place in New Mexico?
Throughout the landscape of New Mexico, there are many memorable and picture-worthy places that could be considered the most beautiful of all. Mesmerizing places like the White Sands National Monument continue to amaze thousands of people who visit it. Other spots, like the view from the top of the Sangre de Cristo Mountains, are easily considered spectacular to see in person. Beyond the natural scenery, the state's cities could be considered beautiful places, as well. The historic districts of Santa Fe and Albuquerque are full of culture and architectural sights. Needless to say, it can be hard to decide which is the most beautiful place in New Mexico when there are so many that deserve the title.
What is the most popular outdoor adventure in New Mexico?
Hiking through the most beautiful mountains in New Mexico might have you itching for more outdoor adventures. Luckily for you, there are plenty of options for that within the state. You can raft down the Rio Grande Gorge for exciting fun and impressive sights. Explore intricate cave systems at the popular Carlsbad Caverns and you certainly won't regret it. There are even places that'll make you feel like you're adventuring on another planet, like at the Kasha-Katuwe Tent Rocks National Monument, with its unusually shaped geological formations. Thousands of people visit these places every year, and for good reason.