New Mexico's Very Own Hatch Is Officially One Of The Country's Best Small Towns To Visit This Year
It doesn't matter if you've lived in New Mexico your entire life or for just a few short months, there are likely many destinations that you want to visit in the Land of Enchantment over and over again. However, there is one small town in New Mexico that you won't want to miss this year: Hatch. In fact, Smithsonian Magazine named Hatch as one of the best small towns to visit, and we totally see why.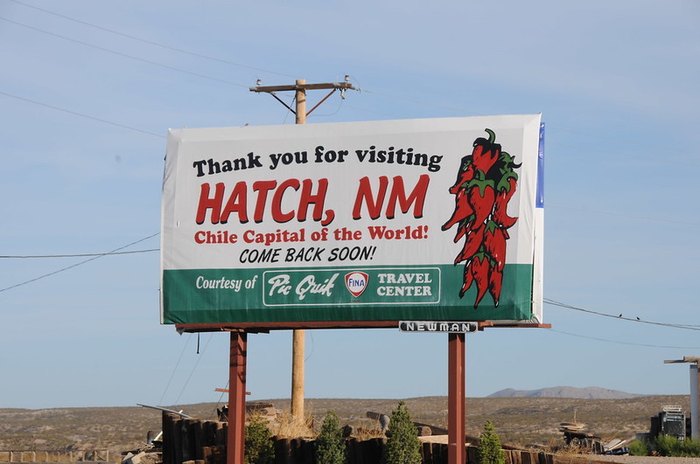 To learn more about Hatch, the Chile Capital of the World, visit the New Mexico Tourism Department website.
Also, check out these articles to learn more about Sparky's and the Hatch Chile Express in New Mexico. They're both worth a gander!
OnlyInYourState may earn compensation through affiliate links in this article.
What To Do in Hatch New Mexico
September 25, 2022
What are some fun things to do in Hatch New Mexico?  
Hatch New Mexico is one of those small towns in New Mexico that if you blink while driving past, you miss it. There may not be an overabundance of things to do in Hatch New Mexico, but there are certainly things worth doing! Check out the legendary Hatch Museum and learn the history of the town and the surrounding area. Check out the library, and then visit the Hatch Chile Express and pick up some chiles to bring home (come on, it's New Mexico. You cannot visit New Mexico and not do the chile thing). Also, you can visit Hatch Valley Park and other awesome spots – you can't miss it.  
Where is Hatch New Mexico?  
Hatch is a cute small town in Dona Ana County, which is found in south-central New Mexico north of Las Cruces. It's only three square miles in size, but it's growing quickly, with lots of new restaurants and shops popping up every year. It was established in 1851 as Santa Barbara, abandoned following Apache raids by 1853, re-established at Fort Thorn, and then abandoned again in 1860. In 1875, it was once again populated (what a roller coaster) and called Hatch, and finally, it stuck – Hatch is still with us today, and it's one of our favorite places to visit in New Mexico.  
What other small towns in New Mexico are worth visiting? 
Of course, Hatch is far from the only small town in New Mexico worthy of a place on your to-do list. There are plenty of other adorable, historic, or otherwise beautiful small towns in New Mexico you ought to check out; among our favorites is a little town up near the Colorado state line called Chama, which is an adorable little village and the gateway to some of the best scenic train rides in New Mexico. Taos is another favorite, often making lists of the best vacation destinations in New Mexico thanks to its top-notch resorts, shopping, skiing, and more.  
OnlyInYourState may earn compensation through affiliate links in this article.