Here Are 16 Of The Oldest Towns In New Jersey… And They're Loaded With History
The coast of New Jersey was first explored by Giovanni da Verrazzano in 1524. The area was first settled by Europeans in the early 1600s, and we were the third state to ratify the US Constitution. New Jersey is loaded with history, and some of our most interesting history lies within our oldest towns. The following are some of the oldest towns in New Jersey that you'll love to explore!
Please note that these towns are not necessarily the oldest, just SOME of the oldest, with unique histories and storied pasts.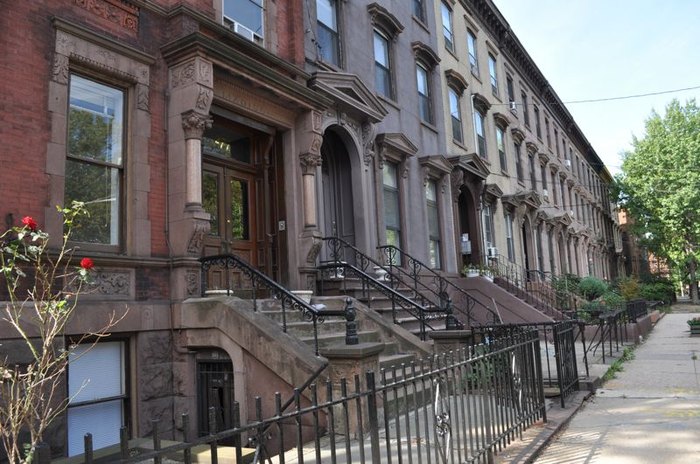 New Jersey has so many towns dating back hundreds of years (Swedesboro, South Orange, etc.), it would be impossible to include them all on this list. Did you learn anything new? What other New Jersey towns would you be interested in learning the history of?
OnlyInYourState may earn compensation through affiliate links in this article.
Oldest Towns in New Jersey
December 28, 2022
What are some other historic towns and places in New Jersey?
If you're into history, the Garden State is a wonderful place to be! In addition to the oldest towns in New Jersey listed above, here are some more historic places in New Jersey you need to explore:
Tacony-Palmyra Bridge. This bridge spans the Delaware River from Palmyra, New Jersey, to Philadelphia, Pennsylvania. Built in 1929, the 3659 foot bridge features a pedestrian walkway with spectacular views.


Waterloo Village. One of the most fascinating historic villages in New Jersey is tucked away in Byram. Open year-round, Waterloo Village is a restored 19th-century canal town. Explore a working mill complex with gristmills and sawmills, a general store, blacksmith shop, and several historic houses. The open-air museum is part of Allamuchy Mountain State Park.
Batsto Village. Enjoy guided tours of numerous buildings including a working gristmill, post office, iron furnace, blacksmith and of course, the incredible owner's mansion. A former ironworks community, established in 1766, the property was bought by the state in the 1950s, though residents remained until 1989.
Historic New Bridge Landing. This 18th century Bergen Dutch village contains three original sandstone houses, a 19th century barn and a colonial out-kitchen reproduction. Foremost in the grouping are "The Bridge that Saved the Nation", which foiled British attempts to entrap the Americans in 1776 and inspired Thomas Paine, and the Steuben House, George Washington's temporary headquarters in 1780. Open for tours on event days.
Millbrook Village. In 1832 this land was bought as a grain farm, but expanded significantly by 1875. By 1880, the local mill had closed and the village began to decline. The land was purchased by the government in the 1960s and many buildings were restored or relocated to the area. You can find several homes and businesses with period decor.