Not Many People Realize That These 12 Things Are Actually Illegal In New Jersey
Every state has some questionable laws on the books and New Jersey is no different. There are certainly still some weird New Jersey laws. Throughout the years, politicians have established some pretty strange policies, many of which may have you scratching your head. The following curious items were once, or are currently, illegal, despite how ridiculous they might seem. A few have slipped by, staying on the books by oversight. While they may not be enforced, these weird laws in New Jersey are still fun to read about!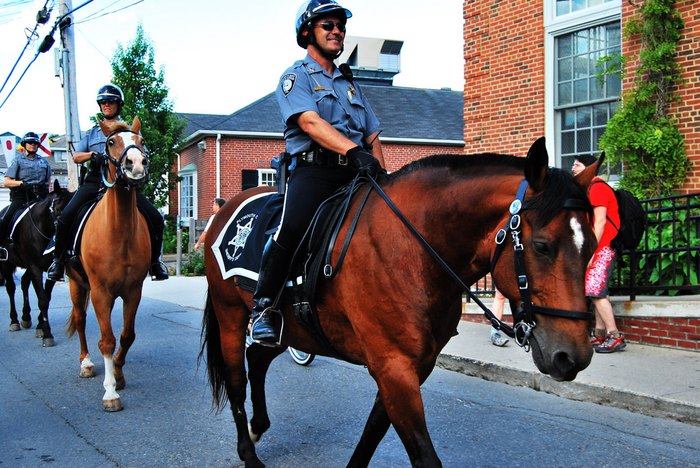 While this list of weird laws in New Jersey was compiled from the most reliable sources possible, this IS still the Internet. Do you have any more information on these strange statues, or are there any other weird laws in NJ you can add? Please share your most fascinating weird New Jersey laws with us in a comment.
For more fun facts about the Garden State, check out this article about wild New Jersey facts.
OnlyInYourState may earn compensation through affiliate links in this article.
weird laws in New Jersey
November 24, 2021
What are some weird things people in New Jersey do?
New Jerseyans are a diverse bunch, but there are some things that the majority of us have in common – things that separate us from other states. Here are a few things that New Jerseyans do that are weird (to outsiders), quirky or otherwise unique. You'll probably find yourself nodding to many of the items on this list, and also wondering what makes them seem so weird! For example, in the Garden State, we love our grease trucks, and pies — and we're not talking about pumpkin and pecan. We also refer to the state by "Jersey," and when one of us does that, we all know what we're talking about… it's not confusing or weird to us!
What are some weird facts about New Jersey?
Looking for some weird and fun facts to whip out at your next get together? You've come to the right place! Here we go: first, New Jersey has its own volcano! Yep – you read that right. Extinct for 440 million years, you can find what remains at Rutan Hill in Wantage Township (pictured). The site is well-regarded by geologists due to the presence of a rare type of igneous rock. Here's a fun one: Hoboken was home to America's first brewery, established in 1642. There are so many amazing facts about Hoboken, I could write a whole article about it! Let me know if you'd be interested. I'll even throw in a bonus fact right now…Hoboken was also home to America's first official supper club. Members included George Washington, Aaron Burr, and Alexander Hamilton. You're welcome, America! You can read about more weird and wild New Jersey facts in this article.
Where are some weird places in New Jersey I can visit?
If you're looking for a weird and unique experience in New Jersey, head to Luna Parc. This off-the-beaten-path attraction is a hidden gem owned by Ricky Boscarino – an eclectic multimedia artist who also makes this part-time museum his home and art studio. With so much to explore, a visit to Luna Parc has something fun for everyone in your family to see! Prepare to amazed when you first set your eyes on Luna Parc. Aside from being tucked away in the woods, you'll be "wowed" by the artist's creativity. When you visit, you'll be able to enjoy the artist's showroom – filled with spooky art, jewelry, oddities, and more.
OnlyInYourState may earn compensation through affiliate links in this article.