Some People Don't Know That New Jersey Was The First To Do These 10 Things
New Jersey has always been an innovator, with its residents making major advancements in everything from medicine to music. Home to Thomas Edison's Menlo Park lab and the nation's first beach resorts, we've paved the way for technology and…tanning. There's nothing wrong with a little seaside relaxation, or tossing around the pigskin. As you learned from our interesting facts about New Jersey article, our state was the first to host a college football game. Here are ten other New Jersey firsts you can boast about.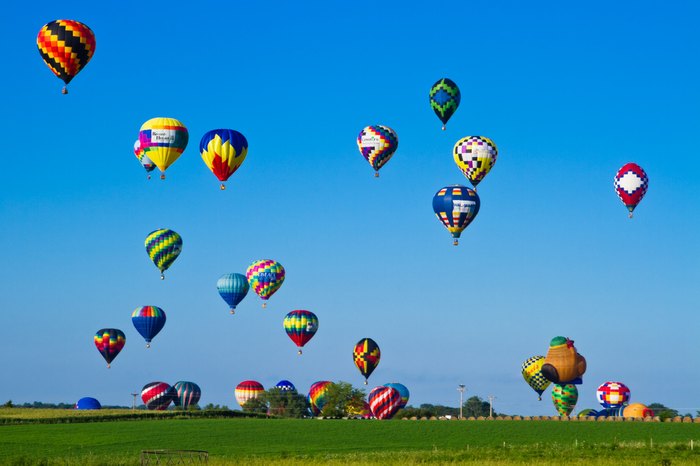 Were you surprised to learn about any of these New Jersey firsts? Which did you already know? New Jersey has so many other firsts we'd love to share with you; if you like and share the post, there just might be a part two, highlighting all the things New Jersey did first!
Want to know more about the great state of New Jersey? Take a look at these fun facts about New Jersey.
OnlyInYourState may earn compensation through affiliate links in this article. As an Amazon Associate, we earn from qualifying purchases.
More to Explore
New Jersey Firsts
What are some of the most well known New Jersey inventions?
New Jersey has a rich history of innovation and invention. Here are some of the most well-known inventions from New Jersey:
Drive-In Movie Theater: The concept of the drive-in movie theater was developed by Richard Hollingshead in Camden, New Jersey in 1933. That same year, he opened the first drive-in theater, called "Drive-In Theatre," in Pennsauken Township.
Teflon: Most are familiar with the now famed non-stick coating, Teflon; however, many are unaware of the fact that it was discovered by accident by Roy Plunkett, a chemist working for DuPont, in 1938 in Deepwater, New Jersey.
Liquid Crystal Display (LCD): The first practical liquid crystal display (LCD) was invented by George Heilmeier, a scientist at RCA Laboratories in Princeton, New Jersey, in the 1960s.
What are some obscure facts about New Jersey?
New Jersey has a rich history, and, as such, there are lots of interesting facts about New Jersey. Here are some facts about New Jersey that most don't know about:
With the highest number of diners per capita than any other place on Earth, New Jersey is known as the "Diner Capital of the World."
The street names in Atlantic City's Monopoly board game are based on actual streets in the city of the same name in New Jersey. The game's creator actually used Atlantic City as the inspiration for the popular board game.
One of the longest boardwalks in the world, the Wildwood Boardwalk, is located in New Jersey. Living up to its reputations, it stretches for 38 blocks and is approximately 2.5 miles.
Related Articles