These Restaurants In New Jersey Have The Best Seafood EVER
Have you ever wondered what the best seafood restaurants in New Jersey are? It's a fair question, as the Garden State is home to some of the best seafood spots in the Mid Atlantic. From unassuming little clam shacks and massive all-you-can-eat seafood buffets to hole-in-the-wall spots serving fresh oysters to hidden gems dishing out the best lobster rolls in the world (sorry, Maine!), here are the best seafood restaurants in New Jersey for when the craving strikes for some fresh-off-the-boat fare.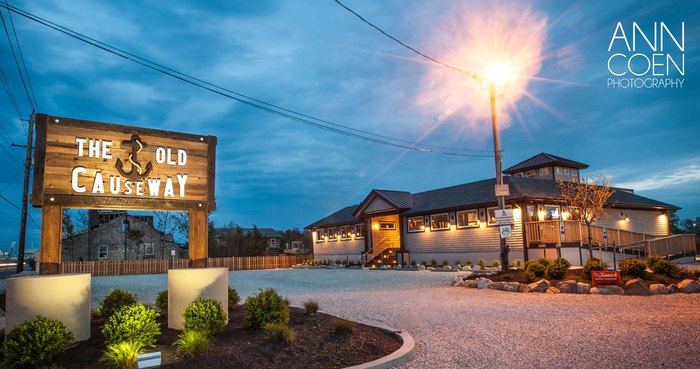 It's no surprise we have so many great seafood restaurants with our sizable coastline. What do you think — are there any places you'd include on the above list of best seafood restaurants in New Jersey? Where do you go to satisfy a massive seafood craving? Any favorite seafood buffets in New Jersey you want to share? Sound off on all things Garden State seafood in the comments below!
Of course, it isn't all seafood all the time here in our beautiful state.. for proof of this, check out these high-rated and critically acclaimed restaurants in New Jersey!
OnlyInYourState may earn compensation through affiliate links in this article.
Best seafood restaurants in New Jersey
May 09, 2022
What's *the* best seafood restaurant in New Jersey?
While the above list highlights our picks for the best seafood restaurants (plural!) in New Jersey, if you're asking for our pick for *the* best seafood restaurant in New Jersey, Parker's Garage and Oyster Saloon certainly ranks high on the list. Why? Because in addition to boasting ah-mazing seafood *and* unrivaled waterfront views, you have to actually board a ferry and ride out to this restaurant, which, in our mind, makes for an incredible all-around dining experience. Here's how it works: you will board the ferry at Tuckerton Seaport and enjoy a scenic ride before you arrive at Beach Haven. Once you're there, get ready for a seafood feast in a massive, open-air dining room that lets the outdoors in. The oysters here are incredible, as are the fresh crab and scallops. And for a totally amazing bite, definitely order one of Parker's legendary lobster corn dogs... it's easily our favorite food on a stick ever!
Are there any seafood buffets in New Jersey?
If you have a massive appetite for fresh catches, you can't go wrong with The Manor, an amazing building and event venue boasting the best seafood buffet in New Jersey -- and the Mid-Atlantic! At this scenic spot, you can enjoy a la carte dining at their Terrace Lounge (with an oak bar and talented pianist), buffet dining in the Manor Room (featuring hand carved ice sculptures and ornate floral arrangements), special international buffet nights, and Wine Wednesdays (BYO with no corkage fee). Their gorgeous glass dome offers a lounge atmosphere with music, cocktails and dancing on weekends. The menu options are just as diverse as your dining options - you'll find an upscale selection including steak, seafood, wild boar and brioche bread pudding. The seafood, however, is our favorite here... the fresh lobster buffet is quite possibly the best-kept secret in New Jersey!