Explore A Drive Through Tulip Trail At Dalton Farms In New Jersey
Dalton Farms is a 99-acre family-owned and run farm in Swedesboro, New Jersey. It has a beautiful lake, active beehives, fresh honey, fall sunflowers, and…spring tulips! While we can't walk through the fields this season, we CAN drive through them.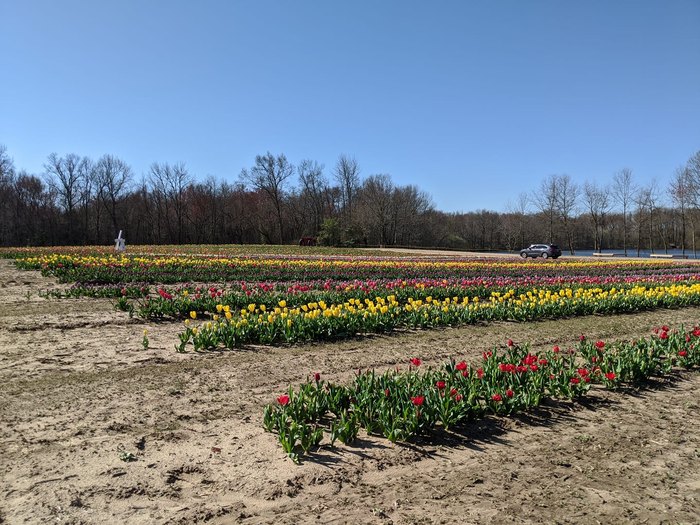 We'll also be looking forward to the fall, when the farm has its Sunflower Festival! To learn more about this magical drive-through event, including safety protocols, pricing, and ticket availability, click here. At the time of publication, there are several Friday evening and Saturday afternoon time slots available (and just two Sunday slots) but they're expected to sell out quickly. This weekend will likely be the festival's last for the season. If you visit, tulips and fresh honey are available for purchase.
If you're unable to score a ticket, or don't wish to travel at this time, you can check out video footage of over 1,000,000 beautiful tulips at Holland Ridge Farms. They were also offering a drive-through tulip tour but were shut down by the state for a reason I'm not sure of. You can still support them by buying a bouquet!
Address: 676 Oak Grove Rd, Swedesboro, NJ 08085, USA