A Terrifying, Deadly Storm Struck New Hampshire In 1978 And No One Saw It Coming
Winter is a beautiful season in New Hampshire, and residents certainly welcome the snow and cold temperatures. But there can be too much of a good thing, especially when it comes to snow and the hazards that it can create. With this in mind, it's worth reflecting on one of the biggest, most deadly snow storms to ever strike the Granite State: the Blizzard of 1978.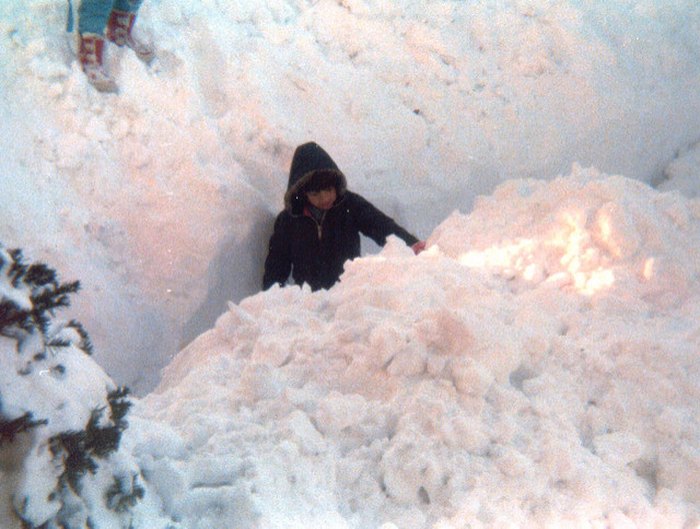 Do you remember the Blizzard of 1978 in New Hampshire, or do you have friends or family that were there to witness it? We'd love to hear yours or their stories – share them in the comments below!
And if you're fascinated by big snow storms and want to learn about another impactful event, check out this Snow Hurricane that Wrecked Havoc in New Hampshire.
OnlyInYourState may earn compensation through affiliate links in this article.
More to Explore
Blizzard of 1978
Does New Hampshire get many blizzards?
New Hampshire is no stranger to ice and snow, with the Granite State averages just under 70 inches of the white stuff each season. We can also expect generally cold temperatures, with the January average high hovering just above freezing, setting the stage for snow and ice whenever a system moves through the Northeast. But blizzards like the one from 1978 are generally more rare, once-in-a-lifetime kind of occurrences!
What's winter in New Hampshire like?
No matter the season, here in New England we've always got one eye on winter. It's typically safe to assume that many days will be grey and chilly -- quite chilly, as it were! We can also count on more than a few snowy days. But the extend to which we must brace ourselves can vary. Some years winter seems to come and go, while others arrive with an onslaught and keep it coming until well into spring. We like to consult the Farmers' Almanac for our winter planning, as the experts boast a relatively high success rate in accurately forecasting temperatures and big seasonal storms!
What types of winter recreation is popular in New Hampshire?
While the usual suspects for winter recreation in the Northeast come to mind -- skiing, snowboarding, snowshoeing, ice fishing, and hiking -- we're all about taking the road less traveled here in New Hampshire. As such, we recommend checking out a real-life ice castle this winter! Tucked away in New Hampshire's White Mountains, the town of Woodstock features one of the most jaw-dropping ice castles in the country. From LED-lit igloos and frozen slides to magnificent ice carvings and massive monoliths, you'll be positively dazzled by this fantastic frozen fantasyland. One of the five official Ice Castle festivals in the U.S., New Hampshire's winter wonderland opens to the public in early 2022.
Related Articles
Explore New Hampshire
Featured Addresses