Here Are The 10 Most Dangerous Towns In Nevada To Live In
Our state is a wonderful place to call home, but like every other state, there are some dangerous places to avoid in Nevada. According to Neighborhood Scout, the 10 places listed below are the most dangerous towns in Nevada to live in.
Note: This ranking only includes the Nevada towns that Neighborhood Scout provided statistical information for. Also, a Crime Index of 100 is considered the safest, so keep that in mind.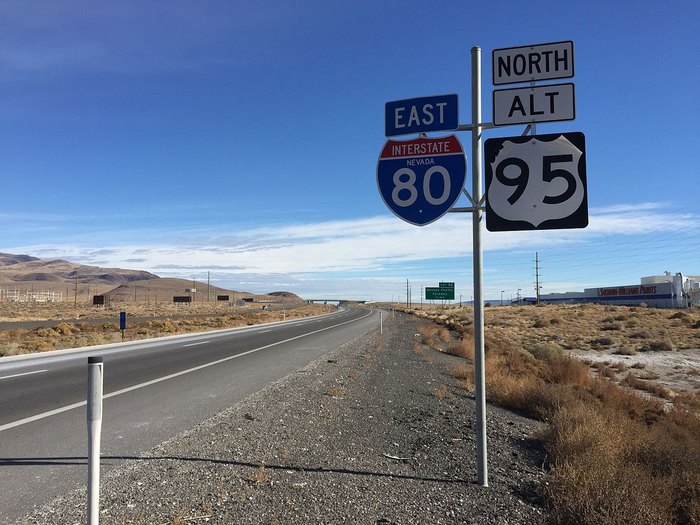 There are plenty of redeeming characteristics for these towns, so don't be too scared. It's worth a trip as long as you stay safe. Were you surprised to see certain towns in this ranking of the most dangerous towns in Nevada?
OnlyInYourState may earn compensation through affiliate links in this article.
Most Dangerous Places in Nevada
June 14, 2022
What are the most scenic towns in Nevada?
Nevada has lots of lovely towns for you to visit, whether you are a local or a tourist. Check out the most scenic towns in Nevada on our list! If you are a fan of historic sites, you'll love Genoa. And Virginia City looks straight out of the 1800s! You won't be able to believe your eyes. The photo opportunities are endless here. Minden is another fantastic town to visit, and it features beautiful architecture.
What are the most unique places in Nevada?
Of course, we can't talk about the most unique places in Nevada without mentioning the wildest spot of all: the Las Vegas Strip. Whether you like seeing shows or dancing up a storm, there is something for everyone on the Strip. You can also find some of the best restaurants in the state here. If you're more in the mood for something natural and quiet, head to Great Basin National Park for beautiful natural features, from mountains to lakes.
What is the creepiest town in Nevada?
The creepiest town in Nevada is actually a real ghost town! Goldfield, Nevada is the best place to go if you want some real thrills and chills. Most ghost towns are just abandoned small towns, but this one has real ghosts at the Goldfield Hotel. The ghosts are here due to a tragic tale of a mother and baby who were both killed here by the owner of the hotel who didn't want the news to come out that he was the baby's father. The ghost of the woman appears from time to time, and the baby can be heard occasionally as well. Going here is not for the faint of heart!