Here Are 14 Things You Can Only Find In Nevada
Nevada is a very interesting state, and there are a variety of things that can be found here— and not anywhere else. Listed below are 14 unique places in Nevada that are sure to leave an impression on anyone who thinks they've seen it all.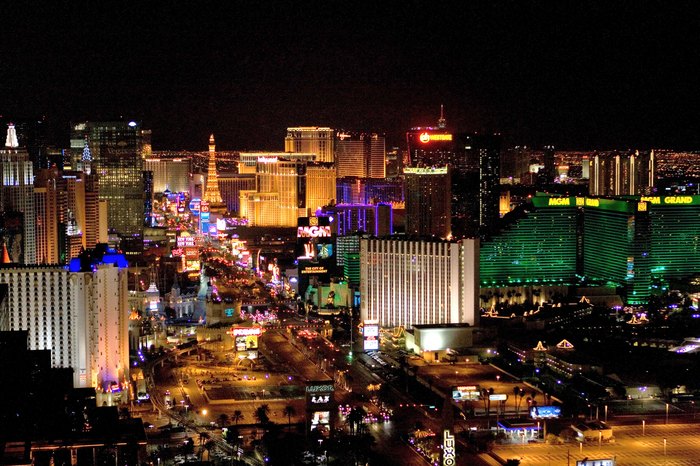 This is just a short list of the unique places that can be found in Nevada and nowhere else. If you can add to the list, feel free to share your thoughts in the comments below!
OnlyInYourState may earn compensation through affiliate links in this article.
Address: Las Vegas Strip, NV, USA
Address: County Rd 34, Gerlach, NV 89412, USA
Address: The Neon Museum, 770 Las Vegas Blvd N, Las Vegas, NV 89101, USA
Address: National Forest Development Road 448, NF-448, Nevada 89311, USA
Address: Berlin Ichthyosaur State Park Road, Berlin Ichthyosaur State Park Rd, Nevada 89310, USA
Address: Goldwell Open Air Museum, 1 Golden St, Beatty, NV 89003, USA
Address: Area 51, NV, USA
Address: 100 W Primm Blvd, Primm, NV 89019, USA
Address: 3545 S Las Vegas Blvd, Las Vegas, NV 89109, USA
Address: Pyramid Lake, Nevada 89510, USA
Address: Ward Charcoal Ovens State Historic Park, Ely, NV 89315, USA
unique places in nevada
March 01, 2021
Is Nevada a great place to live?
Nevada is a wonderful place to live, if you enjoy the desert weather! Plus, the job market is almost always booming, and our taxes are low (thanks, tourists). The scenery is beautiful, and no matter where you're living, you're close to some world-class destinations for winter or summer recreation.
What are the most beautiful places in Nevada?
While most depictions of Nevada in pop culture showcase the desert or the Strip, there are endless natural wonders in the Silver State. The Jarbridge Wilderness is an incredible place if you're looking for some peace and quiet - it's also the starting point of the Wild West Trail. Of course, Lake Tahoe and Great Basin National Park are worthy of the attention they receive, and Fly Geyser is part of a stunning geothermal landscape.
Where can I find more of the best photos of Nevada?
It's hard to imagine a place in Nevada that's not worthy of a photograph! To take a look at some of the most stunning scenery in the Silver State, look at some of the Most Jaw Dropping Photos Taken In Nevada. To peek back in time, check out What Nevada's Iconic Landmarks Looked Like In These Rare Old Photos.