The Unique, Out-Of-The-Way Natural Wonder In Montana That's Always Worth A Visit
In a state with more stunning places per capita than most, it's no surprise that there are still, well… surprises to be discovered! Every nook and cranny of our massive state is home to some of the most breathtaking and diverse terrain you can possibly imagine: never-ending prairies, towering rock formations and badlands, snow-capped mountain peaks, rushing waterways, and epic sprawling wilderness, just to name a few. There's no shortage of natural beauty here!
But then…then there are places that need to be truly seen. Experienced. Breathed in up close and personal in all of their rugged, untouched glory. The Bob Marshall Wilderness is one such overlooked gem, filled to the brim with pristine lakes and waterfalls and secret havens that have yet to be discovered. But perhaps most notably, an incredible natural wonder that few have seen in person: the Chinese Wall. For a challenging, but rewarding, experience no matter the season, this is one bucket list icon you'll definitely want to visit!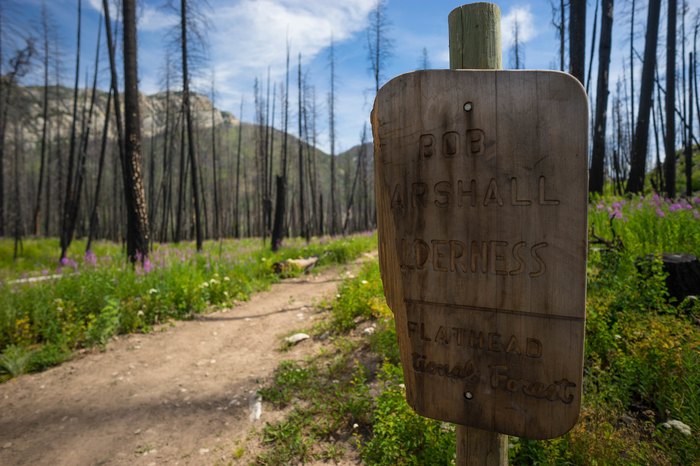 The Chinese Wall might be a challenging, out-of-the-way natural wonder, but what an incredible sight to see and experience in person! If you've hiked to the base or summit of this incredible icon, we'd love to hear about it.
For more secluded places to explore in Montana, check out our article here. Or, feel free to nominate some of your own must-see spots!
OnlyInYourState may earn compensation through affiliate links in this article.
Address: Chinese Wall, Montana 59410, USA