9 Beautiful Hidden Waterfalls Near Kansas City
Those of us who live in the Kansas City Metro area are pretty lucky we have so much to do close by. However, there are times when you just need to take a break from the fast pace and relax for a moment (or three!). Even if it's not a perfect sunny weather day, don't rule out a few beautiful Kansas City waterfalls for your next day trip. When searching for "waterfalls near Kansas City," at least of few of these nine wonderful relaxing spots will surely be at the top of the list.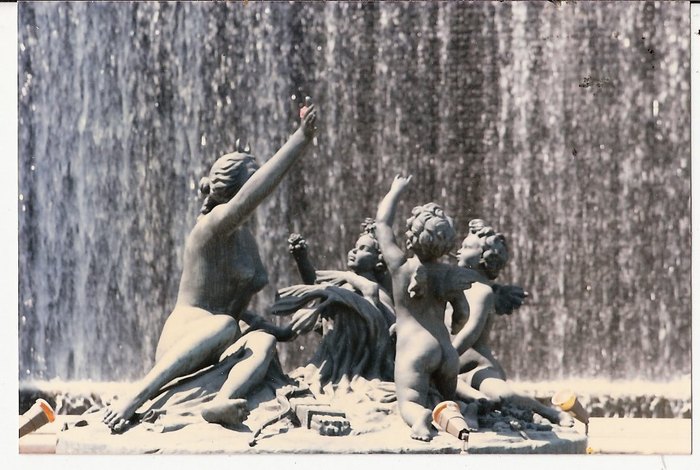 Anytime is a great time to relax next to one of the most soothing sounds the Kansas City metro area has to offer!
Have you seen any great waterfalls near Kansas City? Show us in the comments below!
In the meantime, why not check out some more free Kansas City area activities?
OnlyInYourState may earn compensation through affiliate links in this article.
More to Explore
Adventures Near Kansas City
Where is a good place to go hiking in the Kansas City area?
A good place to go hiking in the Kansas City area is Overland Park Arboretum.
One of the best and most popular places to go hiking in the Kansas City area is at the Overland Park Arboretum. Located in Overland Park, a suburb of Kansas City on the Kansas side of the state line, the arboretum is amazing. In addition to the wealth of plant and flower life dotted all over the property, there are quite a few awesome hiking trails. They range from flat and paved, to hilly and more challenging, so there's plenty to choose from based on your desire and physical abilities. You'll probably want to spend a great deal of time here, so pack a lunch and make a day of it!
Are there any haunted attractions in Kansas City?
Haunted attractions in Kansas City include:
Fort Leavenworth National Cemetery
Sallie House
We don't know what it is about Kansas City folks, but they love their haunted attractions. In fact, there's even a haunted road trip so you can explore a bunch of them. Some of the spooky spots on the list include the Fort Leavenworth National Cemetery in Fort Leavenworth, and the Sallie House in Atchison. But believe me, there are many more!
I'd like to learn more about the Nelson Atkins Museum in Kansas City.
Here is how to learn more about the Nelson Atkins Museum in Kansas City:
The Nelson Atkins Museum in Kansas City is the flagship museum in the Heartland of America. It has earned international acclaim as one of the finest general art museums in the country. Encompassing artworks from every continent, you'll find over 40,000 works displayed in numerous permanent and temporary gallery spaces and exhibit halls. It is also one of the most popular places in town to take pictures of the amazing statues dotted throughout the property. People also flock here to snap pics for weddings, graduations, prom nights, and other special events.
Related Articles