These 8 Unique Restaurants In Kansas City Will Give You An Unforgettable Dining Experience
So you want to eat somewhere special, but you can't think of anything right away, where do you go? If you're looking for a unique experience you can't have anywhere else, then you'll probably need some help. That's where we come in! These unique restaurants in Kansas City are sure to excite you and give you that unforgettable experience you've been waiting for. In no particular order, let's check out the top picks for the best dining in Missouri: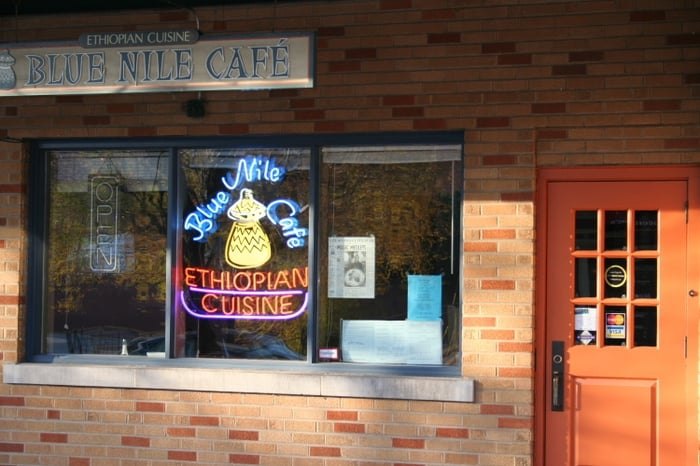 Though it was a craze when it started, fondue is definitely not out or overrated. If you're a lover of cheese (and we mean a lot of cheese) then this is exactly the spot you should be. It's not every day you're encouraged to coat everything in cheese or chocolate, is it? Eat up! This is one deliciously unique restaurant in Kansas City you're sure to become hopelessly obsessed with.
What do you think of these awesome restaurants around Kansas City? Did we miss one that you think we should feature? Tell us in the comments! Otherwise, you should definitely check out these amazing Missouri wineries because, well, reasons. Obviously.
OnlyInYourState may earn compensation through affiliate links in this article.
More to Explore
Unique Places To Eat In Kansas City
What are some unique Kansas City restaurants?  
Kansas City is well-known for its barbecue and soul food, but don't get us wrong – you can find top-notch restaurants in Kansas City all over the place (and across all palates). Some of the most unique Kansas City restaurants you'll ever dine at include elegant picks like The Campground, which is known for its excellent overall rustic vibe and its tasty smash burgers and mixed drinks. Another excellent option is Clay and Fire, a restaurant that expertly blends Long Island with Istanbul cuisine for a flavorful explosion you won't soon forget. Other excellent, unique places to eat in Kansas City include the Wandering Vine at the Castle, KC Mac N' Co for some of the best mac n' cheese you've ever tasted, and Fritz's Railroad Restaurant is a quirky must-do for train lovers and foodies alike.  
What are the most unique restaurants in and near Kansas City?  
Of course, the unlimited list of unique restaurants in Kansas City doesn't end with the above options; the list goes on, seemingly forever, and we personally cannot get enough. Other delightfully unique places to eat in Kansas City include Café Gratitude, a solar-powered, all-vegan powerhouse of positivity and healthy dining, and for the meat lovers, there's always Pigwich, which offers gourmet sandwiches, barbecue, and beer. Oh, then there's The Ship, a bar and grille that looks exactly what it sounds like, and for the beer lovers, Taps on Main has more than 40 taps to pick from, all of which are excellent.  
What are the top-rated restaurants in Kansas City?  
As of the time of this writing, there are numerous Kansas City restaurants with incredibly high ratings (in this case, a 4.5 or better with more than 1,000 reviews). Some of the top-rated restaurants in Kansas City at the time of this writing include the to-die-for Jack Stack Barbecue, famous for being THE barbecue spot in KC (which is quite the honor), and Garozzo's Downtown is top-notch for Italian and classic fare. Others include Grunauer, Char Bar, Pierpont's at Union Station, and Q39 Midtown.  
Related Articles