You Could Easily Spend All Weekend At This Enormous Mississippi Flea Market
Some flea markets are so big that you need several hours or more to peruse all the merchandise – and that's exactly the case with The Open Market in Vicksburg. The enormous flea market encompasses 24,000 square feet and features more than 100 vendors! The variety of merchandise is just as impressive as the flea market's size. Look around and you'll find everything from antiques and collectibles to locally made goodies. Brimming with merchandise, you could easily devote an entire weekend to exploring this enormous flea market. Take a look at one of the best flea markets in Mississippi: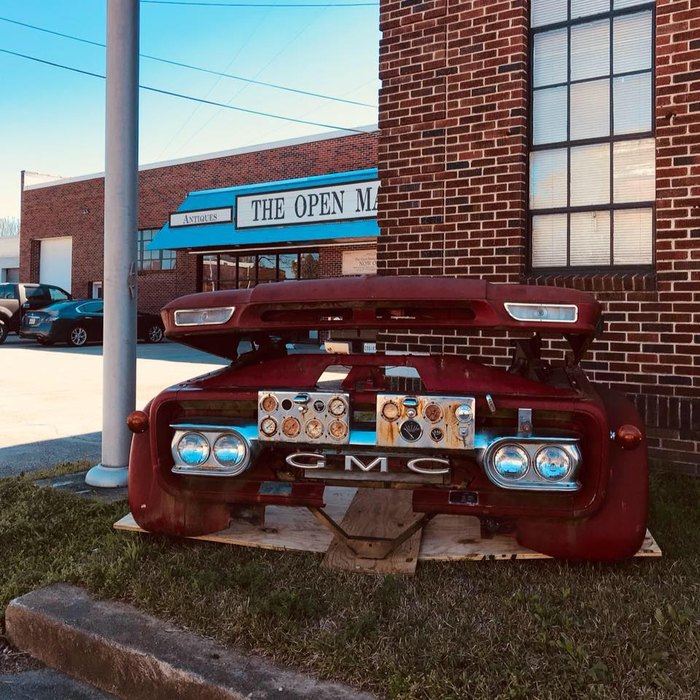 This market is located at 2133 Washington St., Vicksburg, MS 39180. It's open Wednesday through Saturday from 10 a.m. – 5 p.m. and Sunday from 1 p.m. – 5 p.m. For more information, call (601) 738-5441. You can also visit the market's Facebook page.
So, ever been to this market? Know of another huge flea market? Tell us in the comments section.
Willing to travel to search for treasures? Check out our antiquing in Mississippi road trip.
OnlyInYourState may earn compensation through affiliate links in this article.
Quirky Mississippi
February 26, 2023
Are there any fun museums In Mississippi? 
If you want to continue looking at wild and weird items but want to stop opening your wallet as much, a museum adventure is a perfect choice. Some of the best museums in Mississippi are:
At The Teddy Bear House in Picayune, you will find the world's largest collection of teddy beards held under one roof, there are over 15,000!
The Marshall County Historical Museum in Holly Springs is housed in an old dormitory and features a wide collection of historical oddities. The museum is so special because all of the items were donated by different residents and enthusiasts.
The Meridian Children's Museum in Jackson is fun for kids and parents alike with tons of interactive exhibits, a massive library, and even a Goodnight Moon Room that will tug on your heartstrings.
What are the best places to go antique shopping in Mississippi?
Maybe the flea markets just aren't giving you enough of a thrill right now, well that's where antique shopping jumps in, the older the item the better the find, right? A few of the best spots to go antique shopping in Mississippi are:
Marketplace Antiques in Hattiesburg is over 53,000 square feet and chock full of ancient treasures of all types! From old books to vintage furniture to a huge collection of Coca-Cola memorabilia all shoppers will find something to love here.
Leaman's Antiques, also in Hattiesburg offers two stories worth on treasure hunting. Inventory changes daily so you'll never tire of visiting this spot.
That Old Barn Antiques and Collectables in Purvis is housed in a charming old barn and offers up items like historic newspapers, antique posters, and so much more.
Are there any good farmers markets in Mississippi? 
For those who are all set for material goods but still want the fun of a shopping outing, farmers markets in Mississippi are a great choice. Here are some of the best ones:
Starkville Community Market is a day trip in itself, with cooking lessons, kids activities, and so much more to do on top of all the food for sale, you could easily spend hours here.
Hernando Farmers Market was voted Mississippi's favorite farmers market three years in a row! There are fitness lessons available and even an on-site café!
The Cleveland Farmers Market has been around for over a decade now and offers all manner of vendors and farmers. Keep your eyes peeled for fresh bread and all kinds of pickles.