You'll Never Want To Leave This Massive Flea Market In Mississippi
When it comes to flea markets in Mississippi, there are plenty to choose from. Scattered throughout the state, you'll find big flea markets, small flea markets, and The Flea Market. Located in Flowood, The Flea Market is a massive market filled with just about anything you can think of and practically guaranteed to be unlike anything you've ever experienced. Take a look at one of the best flea markets in Mississippi:
The Flea Market — the "best flea market near me"!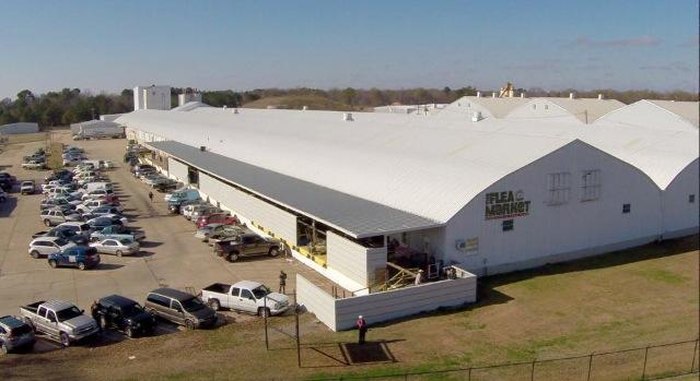 Visit The Flea Market at 1325 Flowood Drive, Flowood, Mississippi, 39232. For hours and information on upcoming events, visit them on Facebook.
Looking for another place you can search for hidden treasures? Check out this other epic flea market in Mississippi.
OnlyInYourState may earn compensation through affiliate links in this article.
Address: Flowood Antique Flea Market, 1325 Flowood Dr, Flowood, MS 39232, USA
Mississippi Flea Market
February 03, 2021
Where can I find the best flea market in Mississippi?
Treasure hunters can probably agree that we have some of the best flea markets in Mississippi. In fact, most of us could probably spend hours exploring them. The Mill Town Antiques and Flea Market in Wesson, for example, has earned distinction as one of the largest flea markets in the state. Wear comfy shoes, because you'll want to explore every inch of this 15,000-square foot, two-story flea market. The massive flea market boasts 70 vendors, selling everything from furniture and home décor to vintage photographs and even stuffed animals. You'll even run across a selection of brand-new items. You never know what kind of treasures you'll stumble across!
Where can I find the best antique shop in Mississippi?
Antique shopping in Mississippi is just so much fun, especially if you visit one of the largest antique shops in the state. The two-story Relics Marketplace in Tupelo spans 16,000 square feet. That's a lot of space to cover, so carve out enough time for your visit! The former home of the Tupelo Garment Company, the antique shop features more than 100 vendors. Even better, the layout of the antique mall is easy to follow, so you won't miss any spaces. You'll find a little bit of everything at Relics Marketplace, including vintage furniture, posters from yesteryear, and dishware.
Where can I find unique shopping destinations in Mississippi?
For what might be the most unique place to shop in all of Mississippi, plan a visit to Livingston Mercantile, an old-fashioned general store that has a little bit of everything and oozes with charm. If you need to pick up some extra ingredients for dinner or need a few groceries, you'll find them at this old-school shop. The mercantile also features a gift shop, perfect for picking up a list minute gift; a restaurant, a bar, and a bake shop -- all in one space. Even better, the restaurant features a generous assortment of delicious homemade meals.