The 11 Very Best Day Trips You Can Possibly Take In Minnesota
It's nice to be at home, but most of us crave a little excitement every once in a while. It's only natural to want to get out and explore, especially when you live in a state as great as the Land of 10,000 Lakes. Lucky for us, there are lots of great day trips in Minnesota – and they can take you to any part of the state. We've compiled a few of our favorites here. Each of these will help you get out and explore the Land of 10,000 Lakes! Follow the links in the descriptions for more details about each of these awesome MN day trips.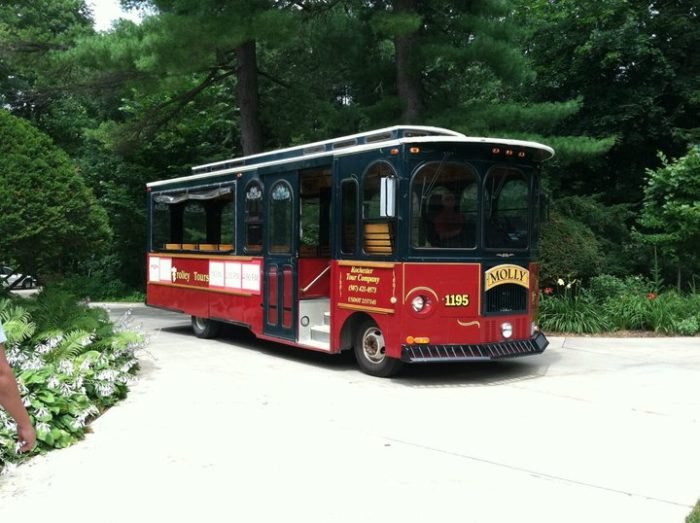 Of course you don't have to limit your Minnesota adventures to single-day trips. There's so much to explore in Minnesota, you could spend every weekend exploring!
Have you done any of these day trips in Minnesota? Let us know in the comments!
OnlyInYourState may earn compensation through affiliate links in this article.
Day Trips in Minnesota Near Me
September 15, 2021
What are the best day trips in Minnesota to do? 
Minnesota is a truly fun place, and the limit is seriously only your imagination. If you're wondering, "Are there any day trips near me in Minnesota?" - not to worry! You could put together all sorts of Minnesota day trips together: Pay a visit to any of our incredible state parks, spend a day lazing on the beach at any one of our (literally thousands of) lakes, or take a day and explore the Mall of America. If you prefer to explore nature, take a day and do so on the beautiful North Shore. Art and history museums make for wonderful day trips, too! Foodies might enjoy doing an ice cream road trip, or maybe a "who has the best tenderloin" road trip. It really just depends on your own interests – no matter what you're passionate about, we're pretty confident you'll find plenty of it in Minnesota.  
What are some fun, unique attractions in Minnesota? 
Don't feel like doing the same stuff everyone does? We get you. There are many awesome attractions in Minnesota, and we definitely recommend checking them out when everyone else is doing the more popular things. For example, you could test your own sanity with a visit to the quietest place in the world: the Orfield Labs Quiet Chamber awaits. In Saint Paul, you'll find the Museum of Quackery and Medical Frauds, which is just as wonderfully weird as it sounds. Plus, you won't believe what people have tried to get away with. If you like museums, we recommend checking out the Spam Museum, too. Might as well, after you learn about quackery, right?  
Where are the must-visit places in Minnesota? 
There are definitely some places that should be at the top of your to-visit list; some of our favorites include breathtaking Gooseberry Falls, which is a three-tiered waterfall that will take your breath away, and Canal Park is also calling your name... especially at sunset. Voyageurs National Park is a must-do not just for folks in Minnesota but for folks from all over; it's got a particularly incredible natural beauty about it that you just don't see every day. For more of our favorites, take a look at this list.