Here Are 6 Unique Day Trips Near Minneapolis That Are An Absolute Must-Do
Are you on the lookout for some of the best day trips from Minneapolis and into its neighboring communities? We certainly understand that the hustle and bustle of the Minneapolis lifestyle can be a little bit overwhelming sometimes, which often leaves us longing for a peaceful escape. The feeling of needing to take some time away from everyday life is a familiar one, but we also understand that long vacations aren't in the cards for everyone. Those of us who call Minneapolis home are lucky that our city is a central point in Minnesota, making it easy to take a day trip and still come home at night feeling rejuvenated.
Here are six of the best day trips in Minneapolis and its surrounding areas, each of which offers its own charm.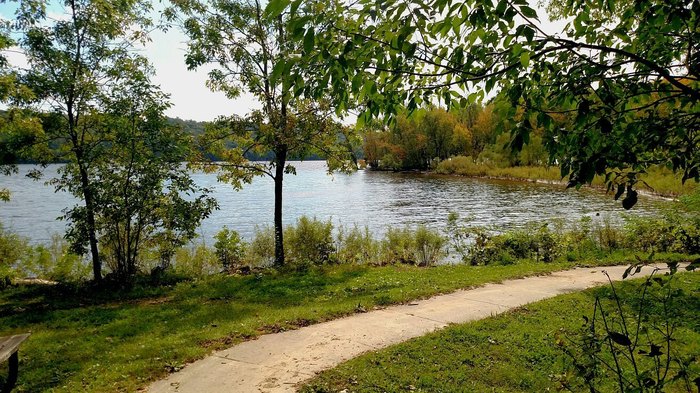 Try as we might, we'll never run out of things to do in Minneapolis. We are confident that the places detailed in today's article are perfect for your day trip needs, but we would love to know your personal favorite destinations in Minneapolis. Let us know in the Facebook comments or recommend another family-friendly adventure in Minneapolis by completing our nomination form.
If our list of the best day trips in Minneapolis and beyond didn't convince you, never fear: you can learn more about our area's natural beauty by reading about some of the best natural wonders throughout Minnesota that all ages can appreciate.
If you're still in the mood for more Minnesota adventures, take a look at this video about the Gunflint Trail & Scenic Byway:
OnlyInYourState may earn compensation through affiliate links in this article.
More to Explore
Best Day Trips In Minneapolis
What are some of the best museums in Minneapolis?
The Science Museum of Minnesota features a wide array of interactive science-related exhibits and gallery spaces suitable for all ages.
The Minneapolis Institute of Arts is one of the top-rated museums in the country. It features more than 90,000 works of art representing world history and spanning some 5,000 years.
The Mill City Museum is located in what was once the world's largest flour mill and focuses on 19th-century flour milling techniques and other aspects related to our food sources.
Read on to learn about some of the many other great museums in Minneapolis-St. Paul.
Where can we find quirky attractions in Minneapolis? 
The House of Balls features bowling balls and other unorthodox materials transformed into one-of-a-kind works of art.
The Secret Headquarters at Betty Danger's Country Club features an 800-pound gorilla, a vertically revolving open-air dining patio, and other funky stuff.
The Can Can Wonderland is a unique indoor golf course created with the best designs collected from architects, fabricators, and electrical engineers from all over the world.
Read on to learn more about some of the many other quirky attractions in Minneapolis.
Where can we find budget-friendly things to do in Minnesota?
The Minneapolis Sculpture Garden is an expansive open green space peppered with beautiful sculptures, including the iconic Spoon and Cherry sculpture.
The Canal Park in Duluth sits on Lake Superior and features views of the Aerial Lift Bridge. You can watch it raise and lower to allow ships to enter the harbor basin.
The Munsinger Gardens and  Clemens Gardens in St. Cloud are adjacent properties free and open to the public for strolling, picnics, and closer access to the Mississippi River.
Read on to learn about some of the many other fun and budget-friendly things to do in Minnesota.
Related Articles
Featured Addresses