The 10 Very Best Day Trips You Can Take From Minneapolis
Most people who live in Minneapolis love living here because of the convenience and excitement of city living. Minneapolis is so diverse and vibrant in its food, its people, and its culture: we couldn't ask for a better city in which to reside. Of course, every once in a while, it's nice to get away for a day. To help you in that effort, we've assembled 10 of the very best day trips in Minneapolis and the surrounding area.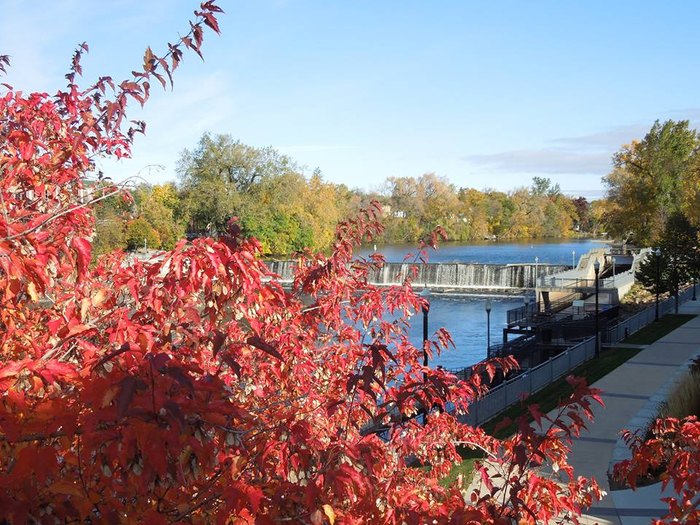 With so much to see, do, and experience, we just know you'll love these towns. What's your favorite small town near Minneapolis to take a day trip? Let us know in the comments below.
Curious to hear more about Carlos Creek Winery? Then check out The Day Trip Of A Lifetime You Can Only Take From Minneapolis-Saint Paul.
OnlyInYourState may earn compensation through affiliate links in this article.
More to Explore
Best day trips in Minnesota
What is the most popular restaurant in Minnesota?
It depends on who you ask! Minnesota really is a great state in which to find and enjoy a wide array of amazing gastronomic adventures. Whether you like Thai, Mexican, French, Japanese, or Greek, you will find it throughout The North Star State. One of the most well-known restaurants far and wide is the Duluth Grill. Located in its namesake town of Duluth, it has been featured on the Food Network for its outstanding hometown comfort food.
Are there any haunted places in Minneapolis?
As a matter of fact, there are! If you are looking to experience a bit of the supernatural in and around Minneapolis, we've got a list for you. Among the city's haunted places are the Fitzgerald Theater and the Wabasha Street Caves, both located in St. Paul, and the Roselawn Cemetery in Roseland (OK, aren't all cemeteries haunted?), just to name a few.
Where can I find the largest state park in Minnesota?
The largest state park in Minnesota is called St. Croix State Park. Located in Hinckley, the park is massive, encompassing approximately 34,000 acres. You could literally spend an entire weekend or longer here; there is so much to see, do, and experience. As you might imagine, there are great hiking trails, and other recreational activities including kayaking, swimming, bird watching, and camping. It is truly one of the most beautiful places in the state.
Where can I go for a romantic walk in Minnesota?
Minnesota may not be for lovers like they say in Virginia, yet we still offer some spots for taking a romantic walk with your significant other. The Stone Arch Bridge in Minneapolis, which is for pedestrian and bike traffic only, the Minnesota Landscape Arboretum in Chaska which is simply stunning, and the Downtown Lakewalk in Duluth with its spectacular views. are just a few that come to mind.
Related Articles