10 Picture Perfect Fall Day Trips To Take In Minnesota
There's so much to explore in Minnesota. Whether you're a visitor or a lifelong resident of our great state, you've likely researched "day trips near me in Minnesota." And that's what we're here to help with! Now that the heat of summer has left Minnesota, it's time to start planning some fall activities. But don't let the lower temperatures keep you inside. There's plenty of time to curl up under a blanket this winter. This time of year, it's time to take in the crisp weather by exploring Minnesota through its many fall activities. From pumpkin patches to scenic drives, these beautiful day trips are picture-perfect for when you crave some fall fun. Ready for an entire season filled with adventures? Pack up the car and let's go!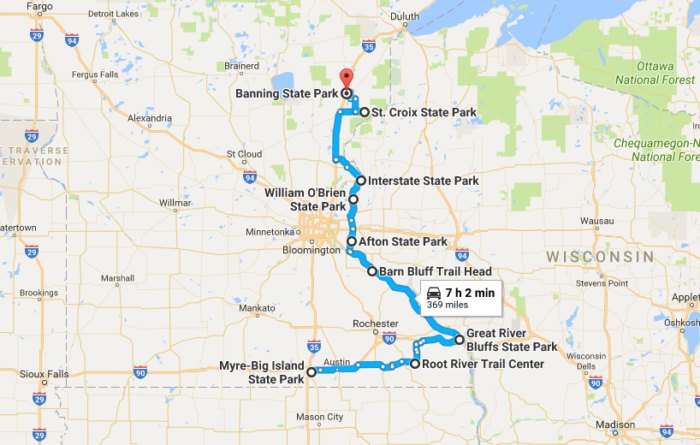 Did we offer a little inspiration for your bucket list? Hopefully, the next time you go to research "day trips near me in Minnesota," this handy list will come to mind. Will you do any of these fall day trips? Do you have any other favorite places to visit in the fall? Let us know in the comments below — we'd love to hear from you!
if you're exploring Minnesota during another season, be sure to check out our list of Unforgettable Minnesota Day Trips — One For Each Month Of The Year.
OnlyInYourState may earn compensation through affiliate links in this article.
day trips near me in Minnesota
September 13, 2021
What are some other great Minnesota day trips I can take?
While fall is a beautiful time to explore Minnesota, it's not the only season filled with adventures. That's right, even in the dead of winter you can find lots to do in Minnesota. Of course, many of the most popular day trips tend to be enjoyed in the warmer weather, when you don't need to bundle up quite as much. Some of the best day trips in Minnesota include the Hegman Lake Pictographs, Gooseberry Falls, Rapidan Dam Store, Eloise Butler Wildflower Garden, Aspelund Peony Gardens, Father Hennepin State Park, Treasured Haven Farm, Black Beach, Kerfoot Canopy Tours, King's Place Burgers, and Bentleyville. Learn more about these incredible day trips in Minnesota, one for each month of the year!
Where can I go in Minnesota that only the locals know about?
Exploring Minnesota as the locals do means venturing to some destinations that are a bit off the beaten path. Need some inspiration? One of our top recommendations would be to plan a trip to Redwood Falls. It's here you'll find Alexander Ramsey Park, which is considered the largest municipal park in Minnesota. In fact, it's even been granted the nickname "Little Yellowstone of Minnesota." Inside the park is the namesake falls as well as endless acres of beautiful wilderness. Despite being such a large attraction, it's considered one of the top hidden oases. Some other destinations to explore include Flandrau State Park, Eddy Falls, Normandale Japanese Garden, Two Harbors, and the Winona Boathouse Neighborhood. Learn more about these places in Minnesota that only the locals know about.