The 10 Best Backroads In Minnesota For A Long Scenic Drive
Can you think of a better way to enjoy Minnesota's stunning beauty than to meander down an open road? We came up with this list of 10 of the best scenic drives in Minnesota. You'll definitely get to see a lot of hidden and popular corners of the state.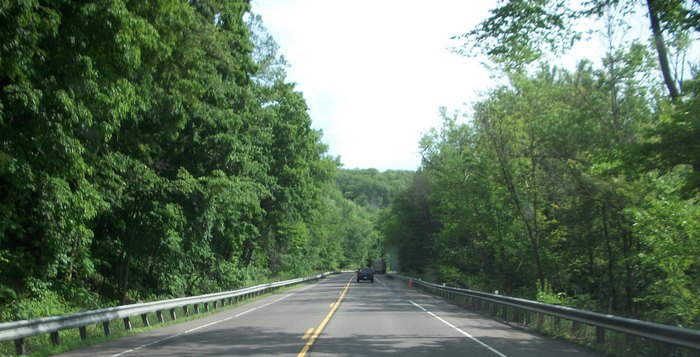 These are just 10 of the best scenic drives in Minnesota. There are plenty more backroads in Minnesota. What is your favorite? Join the conversation in the comments! If you prefer a road trip to a scenic drive, embark on one or more of these 10 unforgettable road trips in Minnesota.
OnlyInYourState may earn compensation through affiliate links in this article.
Address: MN-96, Stillwater, MN, USA
Address: Hwy 61 N, White Bear Lake, MN, USA
Address: Superior National Forest, Stony River Township, MN 55731, USA
Address: Waters of the Dancing Sky Scenic Byway, MN-11, Warroad, MN 56763, USA
Address: La Crescent, MN, USA
Address: Henderson, MN 56044, USA
Address: Minnesota 210, MN-210, Aitkin, MN, USA
Address: Chippewa National Forest, Bowstring Township, MN 56636, USA
best scenic drives in minnesota
April 13, 2020
What are the best roadside attractions in Minnesota?
To see some of the best roadside attractions in Minnesota, head off on the Minnesota Roadside Attractions Road Trip. The epic road trip spans over 400 miles and will take you to some of the most unique roadside attractions in the state. Stop at the World's Largest Crow in Belgrade; see Otto the Otter in Fergus Falls, and snap photos of the World's Largest Loon in Vergas.
You might also want to stop at Nyberg Sculpture Park, another top roadside attraction. The eclectic sculpture park features such works of art as an oversized foot, a 10-foot tall elk, and a 2,500-pound elephant.
Are there any other scenic backroads to drive along in Minnesota?
On the hunt for things to do in Minnesota? Embark on the Scenic Road Trip that will take you to all seven of Minnesota's natural wonders. You'll visit such epic natural destinations as Jay Cooke State Park, Black Beach, and Voyageurs National Park. The sensational road trip spans just over 240 miles, and you can drive it in close to five hours (not including time for stopping and visiting each destination).
If you've got a few days, you might want to drive the 300-mile Minnesota River Valley National Scenic Byway. The breathtaking scenic byway winds through western and central Minnesota, passing Granite Falls and Sleepy Eye, parks, and popular monuments.
Are there other similar things to do in Minnesota when you have a free afternoon?
Gas up the car for a leisurely drive to some of the best lighthouses in Minnesota next time you have a free afternoon or day. The beautiful drive will take you to several lighthouses, including the Duluth North Pier Light, the Duluth South Breakwater Light, and the Two Harbors Light Station.
For a day trip, you can't go wrong by visiting Lindstrom, considered "America's Little Sweden." Take your appetite, too, when you visit the enchanting town that's home to Grandpa Cheesecake, Lindstrom Baker, and Northwoods Roasterie.