Take These 14 Country Roads In Minnesota For An Unforgettable Scenic Drive
Fall isn't the only time of year to take a scenic drive along some country roads in Minnesota. The state showcases its beauty all year long during every season. Since we all love to hit the road in search of the most epic views, here are some of the most beautiful scenes you will ever see in the Land of 10,000 Lakes.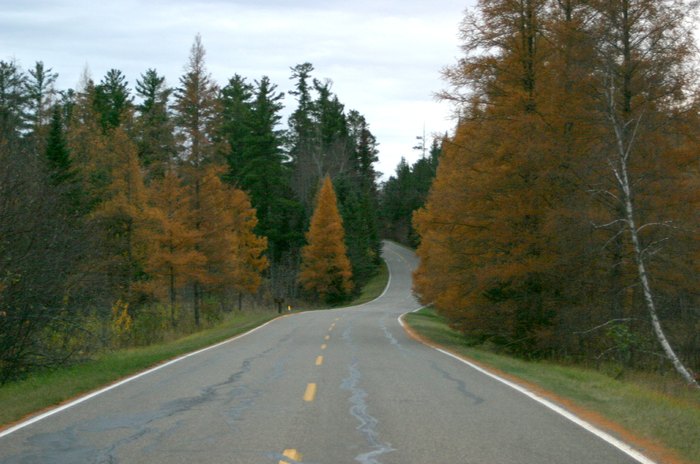 There is amazing scenery to be had all over this beautiful state! Where are some of your favorite country roads in Minnesota? If you still want more, head to post on The 10 Best Backroads In Minnesota For A Long Scenic Drive.
OnlyInYourState may earn compensation through affiliate links in this article.
Address: Itasca State Park, Main Park Drive, Park Rapids, MN, USA
Address: Munger Shaw Road, Munger Shaw Rd, Solway Township, MN, USA
Address: Minnesota 210, MN-210, Aitkin, MN, USA
Address: Superior National Forest, 8901 Grand Ave Pl, Duluth, MN 55808, USA
Address: Kettle River, MN, USA
Address: Duluth, MN, USA
Address: Highway 61 North, Hwy 61 N, White Bear Township, MN, USA
Address: HIGHWAY US-61, St Paul, MN 55119, USA
Address: Gunflint Trail, Grand Marais, MN 55604, USA
Address: Hawk Ridge Bird Observatory, 3980 E Skyline Pkwy, Duluth, MN 55804, USA
Address: Memorial Drive Bible Fellowship, 67331 MN-23, Askov, MN 55704, USA
Address: Minnesota 23, MN-23, Duluth, MN, USA
Address: Owatonna, MN, USA
Address: Grand Rounds Scenic Byway, Minneapolis, MN 55416, USA
Country Roads In Minnesota
May 21, 2021
What are the best road trips in Minnesota?
Minnesota is such a massive state so there are ample opportunities to take some epic road trips. As you may know, we like putting together themed road trips from time to time, and we have some suggestions for you. Take a look at this Waterfall Road Trip on the North Shore which will lead you to several incredible falls including Temperance River Falls, The Devil's Kettle and Upper Falls, and the Cascades at Cascade River State Park. It will be a road trip of a lifetime! If you love a good fright, follow along on our Haunted Road Trip to check out places like Riverview Hall at St. Cloud University and The Warden's House in Stillwater, both of which have spirits that make their presence known.
What are the best day trips to take in Minnesota?
Day trips are always an adventure and a great way to explore another part of your own state. The small town of Lanesboro is a perfect place to escape for the day with all it has to offer. Nestled in the hills by Root River, this charming town boasts a gorgeous waterfall, the Root River trail for some hiking and biking, tubing along the river, and plenty of shops and restaurants to peruse. Sibley State Park is another lovely place to spend the day with plenty of wildlife, 18 miles of hiking trails, an observation tower, a lake, and more! 
Are there any scenic train rides in Minnesota?
The North Shore Scenic Railroad offers train rides through some of the most gorgeous scenery around the state, running along a 28-mile historic route between Duluth and Two Harbors. Along the way, you'll have epic views of Lake Superior, Duluth, and more. A dinner train ride is also offered along with special themed rides throughout the year.