Step Inside The Creepy, Abandoned Town Of Vicksburg In Minnesota
Minnesota is home to a nearly endless array of tiny unincorporated areas, charming small towns, and bustling cities. Each is home to plenty to see and do, great educational opportunities, and wonderful people. But what about those places that are just a little bit lacking? Minnesota is home to an abandoned town that, while interesting, most people stay far, far away from. Take a look at Vicksburg, the creepiest abandoned town in Minnesota, which has quite an interesting story.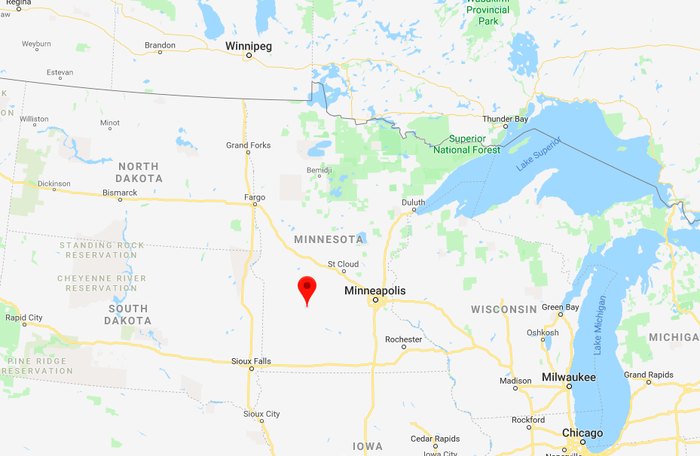 Today, most people stay far, far away from this ghost town, likely because they simply don't know it exists. But those who have ventured to what used to be Vicksburg speak highly of its peaceful scenery. Have you ever heard of this abandoned town? Share your thoughts on this and other Minnesota ghost towns in the comments below. Perhaps there is another place in our state that we could name the creepiest abandoned town in Minnesota.
OnlyInYourState may earn compensation through affiliate links in this article.
Address: Renville County, MN, USA
Creepiest Abandoned Town In Minnesota
September 11, 2019
What other abandoned places are there in Minnesota?
There are actually many abandoned places in Minnesota that have a creepy vibe but also an atmosphere that is thick with sadness. Unfortunately, businesses, homes, and even towns can be left lifeless thanks to a number of reasons. One of the most interesting abandoned places in Minnesota is Hill Annex Mine, a state park in our state. You can learn more about it here. And also check out a road trip that takes you to several abandoned places and ghost towns in Minnesota, featured in our previous article here.
Are there any hiking trails to abandoned places in Minnesota?
Some of the abandoned places in Minnesota are not accessible, while others are able to be explored. If you like to get outdoors and hike to one of these destinations, try the scenic trail that leads to a century-old abandoned farm. Mazomani Trail is located within the Minnesota Valley National Wildlife Refuge and leads to a fascinating old farm. See more and learn more about this trail here.
What ghost towns can you find in Minnesota?
You may be surprised to learn that there are several ghost towns in Minnesota that have interesting histories. Most of these towns were abandoned due to modern advancements, lack of job opportunities, or other reasons that drew people away. You can learn the history of 11 of these places in Minnesota in our previous article here.