Visit These 9 Creepy Ghost Towns In Minnesota At Your Own Risk
With hundreds of tiny towns dotted all over the state, it should come as no surprise that ghost towns are a relatively common occurrence in Minnesota. Not all towns were destined for huge populations, and some of the towns that were once bustling still dwindled away over time to nothing but memories (memories that likely died with long-gone residents). It can be fun to go exploring through Minnesota's past if you can handle the quiet solitude of these empty, overgrown areas. Here are just nine of our once-lively towns that are now merely ghosts for you to wander through; of course, this is nowhere near a complete list. There are a couple dozen ghost towns 'round here!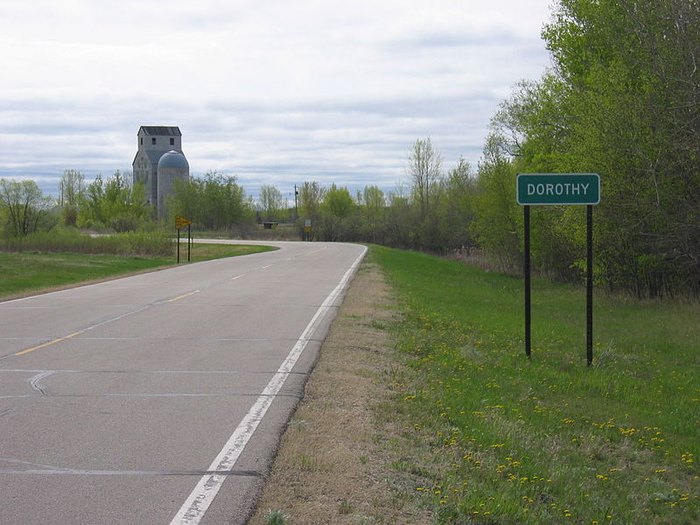 What ghost towns have you discovered throughout Minnesota? Which ones are your favorites? Tell us about them in the comments; we love to hear from you!
OnlyInYourState may earn compensation through affiliate links in this article.
Minnesota Ghost Towns
October 19, 2021
How many ghost towns in Minnesota are there?  
It's not known EXACTLY how many ghost towns in Minnesota there are (or were), but as of the time of this writing, there are 58 ghost towns in Minnesota listed on Wikipedia. That's no small number when you think about the size of Minnesota! Some of the ghost towns listed include Ashton, Chengwatana, Dale, Dorothy, Elcor, Garen, Huot, Radium, and... San Fransisco. Yeah, you read that right. There's no Golden Gate Bridge in San Fransisco, Minnesota, though. It was originally settled in 1854 and it disappeared right around 1870. All of Minnesota's ghost towns were towns established in the 19th and early 20th centuries. Want to check out some of the best ghost towns in Minnesota for yourself? You should try this awesome, haunting road trip to some of Minnesota's spookiest ghost towns!  
What are some interesting, abandoned places in Minnesota? 
Minnesota is home to a plethora of fascinating abandoned places that you've got to see to believe! You'll find plenty of resources for urban exploration in Minnesota online; some of our favorite legendary abandoned places in Minnesota include the bank in Hadley, which seriously just looks haunted. There's also the Mill Ruins Park, which offers tours to curious guests (which are great, because you know they're safe!). At Banning State Park, you can find some ruins of the old quarry (formerly known as the Banning Sandstone Quarry). In Ely, there's a crazy-looking abandoned hospital that was built a century ago and converted into apartments before it was abandoned. Seriously, if you know where to look, Minnesota is a stellar place for urban exploration and admiring abandoned old buildings.