The Ultimate Pizza Bucket List In Michigan That Will Make Your Mouth Water
Perfectly baked, buttery crust, thick, melted cheese, deliciously flavorful red (or white!) sauce… is there anything more delectable than a truly great slice of pizza? (Answer: there isn't.) Michigan is home to its fair share of eateries to satisfy each and every one of your pizza cravings, and it would be impossible to list every single one. But we've compiled a list of 10 restaurants dishing up the best pizza in Michigan. Let's eat!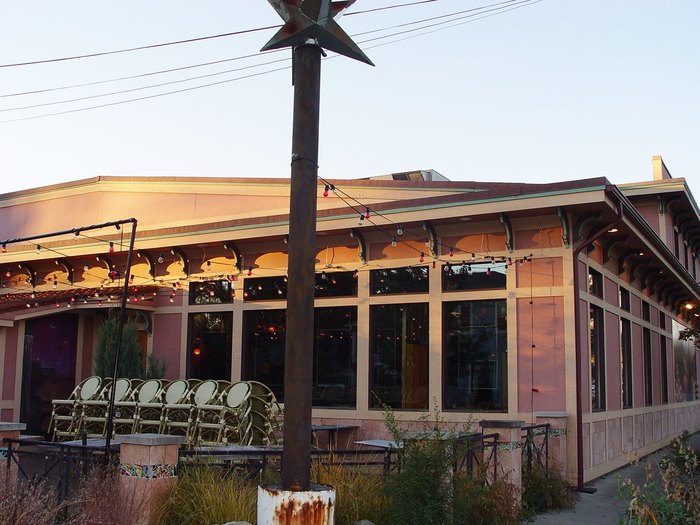 Do you agree with our picks for the best pizza in Michigan? Did we miss any must-visit spots? This list only scratches the surface, so we'd like to hear from you: what's your favorite place in the Great Lakes State to grab a hot, steaming slice of pie?
Michigan is world-famous for its square pizzas, but did you ever wonder how — and where — this square craze all began? The answer is this unassuming little restaurant in Detroit… check it out!
OnlyInYourState may earn compensation through affiliate links in this article.
Address: 832 S Westnedge Ave, Kalamazoo, MI 49008, USA
Address: 497 E Harbor Hwy, Maple City, MI 49664, USA
Address: 6808 US-23, Spruce, MI 48762, USA
Address: 100 Lewis St, Petoskey, MI 49770, USA
Address: 231 E Central Ave, Mackinaw City, MI 49701, USA
Address: 23141 Dequindre Rd, Hazel Park, MI 48030, USA
Address: 121 W Ferry St, Berrien Springs, MI 49103, USA
Address: 4531 S Straits Hwy, Indian River, MI 49749, USA
Address: 1361 E McDevitt Ave, Jackson, MI 49203, USA
Address: 227 W Washington St, Marquette, MI 49855, USA
Best Pizza In Michigan
May 19, 2021
What are some of the best local restaurants near me in Michigan?
The Mitten is quite a big state, and depending on whether you're located on the thumb, palm, or fingertips, there are local restaurants you'll want to try. If you're in Ann Arbor (it's a big college town, after all!), Zingerman's Deli in Ann Arbor is a must-visit; the sandwich menu is vast, as its selection of take-home deli meats, cheeses, and local products. This local restaurant is also a favorite of former President Barack Obama! Another local hub is Chela's, a Mexican restaurant known for their amazing tacos. If you're in Detroit and wondering 'what are the best local restaurants near me?' -- you have lots of options! Marrow Detroit is a carnivore's dream; this restaurant/butcher shop serves up next-level charcuterie boards in a super charming location. Norma G's in Grosse Pointe Park is Queen of Caribbean cuisine -- kick things off with jerk chicken sliders or codfish rice cakes before digging into an order of red snapper, vegan curry, or delicious chicken pelau. If you're craving Mexican, Xochimilco Restaurant in Mexicantown is a must-visit spot when cravings strike. With its unassuming atmosphere and plentiful portions, it's nearly impossible to go wrong with a visit to this eatery and cocktail bar. Definitely order the enchiladas!
What are the best Italian restaurants in Michigan?
Michigan loves its Italian food, and we have numerous top-notch Italian restaurants to prove it! In Traverse City, Trattoria Stella is a nationally recognized restaurant that's known for its high-caliber rustic Italian cuisine and unique wine cellar (which sits inside a former insane asylum -- but don't let that scare you away!). The fare here is incredible (the ravioli is spectacular), and many consider it to be the best Italian restaurant in Michigan. Mani Osteria in Ann Arbor is a newer Italian eatery that's known for its artisanal pizzas and signature dishes prepared in wood-burning ovens. In Southfield, a suburb of Detroit, Bacco Ristorante is an award-winning Italian eatery with an ambiance that will leave you charmed. Its unique menu features hand-rolled pasta and an exciting wine list that keeps customers returning for more.
Where can I get the best pizza near me in Michigan?
No matter where you are in The Great Lakes State, you're sure to be near a next-level pizzeria. If you're in the Upper Peninsula, Riverside Pizzeria is, hands down, the best place to grab a 'za. Since its opening in 1946, the restaurant has served generations of hungry Michiganders and visitors alike, who have come to chow down on their fresh-made, tavern-style pizzas. Up in Bay City, D'Angelo's is known far and wide for its amazing culinary concoctions -- the "Voodoo Pizza" draws endless praise from diners, and features a delectable combo of grilled chicken, mushrooms, red peppers, garlic, spinach, and sun-dried tomatoes. Yum! Detroiters wondering 'where's the best pizza near me?' need only look to Buddy's. The local pizzeria has been dishing up the iconic square pizzas since 1946, solidifying its place as a true Michigan icon.