14 Restaurants You Have to Visit In Michigan Before You Die
These restaurants may not be the newest or the trendiest. They may have already received accolades many times over, making them some of the best restaurants in Michigan. So why are we highlighting them? Well, we know there are plenty of you out there who still haven't gotten around to trying them out. They're the kind of iconic institutions that you keep telling yourself you're going to try just as soon as you get the time. Well, now is the time to try. Here are some of the very best restaurants in Michigan that you must visit at some point in your life.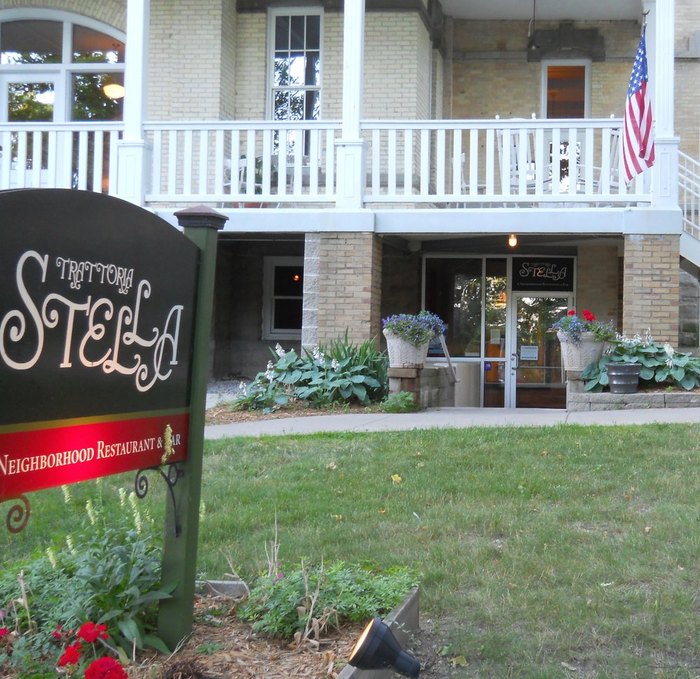 There you have it. Is your mouth watering yet, eager to try the best restaurants in Michigan? Tell us, since we know you have so many favorites on your list, where else should Michiganders be dying to try?
And if you're up for even more of the best restaurants in Michigan, check out these small town favorites.
OnlyInYourState may earn compensation through affiliate links in this article.
Address: 1200 W Eleventh St, Traverse City, MI 49684, USA
Address: 422 Detroit St, Ann Arbor, MI 48104, USA
Address: 115 Wellington St, Traverse City, MI 49686, USA
Address: 2138 Michigan Ave, Detroit, MI 48216, USA
Address: 717 Randolph St, Traverse City, MI 49684, USA
Address: 38 Fulton St W, Grand Rapids, MI 49503, USA
Address: 115 Michigan Ave, Detroit, MI 48226, USA
Address: Downtown Detroit, Detroit, MI 48226, USA
Address: 27346 Ford Rd, Dearborn Heights, MI 48127, USA
Address: 713 S Main St, Frankenmuth, MI 48734, USA
Address: 61088 Indian Lake Rd, Niles, MI 49120, USA
Address: 17125 Conant St, Detroit, MI 48212, USA
Address: 126 Shelden Ave, Houghton, MI 49931, USA
Address: 1983 US-2, St Ignace, MI 49781, USA
Address: 626 N State St, St Ignace, MI 49781, USA
Address: 1625 Turner Rd, Lansing, MI 48906, USA
Best Restaurants In Michigan
March 13, 2021
What food trails can I take in Michigan?
Since there's (almost) nothing better than a taco, we have created a handy Michigan Taco Trail that takes you to several Mexican restaurants from Taqueria Lupita's in Detroit to Chela's in Ann Arbor. You'll have your fill of mouthwatering tacos from some of the best places. If you prefer to follow a sweeter food trail, follow along on our Detroit Donut Trail and satisfy your sweet tooth with these sticky, sugary fried treats. And we also have an Ice Cream Trail featuring shops in the Lower Peninsula. This trek will take you to places like Pinkie's Ice Cream and Desserts in Grand Rapids and Sherman Dairy Bar in South Haven.
Where can I go for fine dining in Michigan?
Fine dining usually provides an experience in addition to the meal, from unique decor to artistic plating which can enhance the ambiance. Royal Eagle Fine Dining in Harper Woods is an eastern European restaurant located on the breathtaking grounds of a Russian Orthodox monastery and it exudes the experience of fine dining. The restaurant has limited hours and you will need to make reservations, and there is also a dress code but all your efforts to eat here will be rewarded with a delectable meal at this one-of-a-kind establishment. The Whitney in Detroit is located inside an iconic historic mansion with impeccable woodwork and decor, white linen tablecloths, and an air of sophistication. After your delectable meal, feel free to walk from room to room to take in the ambiance of what was once a private residence.
What are the most unique restaurants in Michigan?
There is an Edgar Allen Poe restaurant aptly named The Raven located in Port Huron. Whether you are a literary fanatic or not, a visit to this unique establishment will be one to remember. References to Poe's literary works abound throughout from the decor to names of several menu items. Driving up to Grand Rapid's Chez Olga you can't help but become enchanted with the striking exterior. Not only does this eatery offers incredible Caribbean cuisine in a colorful atmosphere, but the building is an architectural gem.