5 Great Lakes Beaches In Michigan That'll Make You Feel Like You're At The Ocean
There aren't any oceans in Michigan, but that doesn't mean we can't pretend. After all, the Midwest might not offer oceanfront views, but we're firm believers in the beauty of the sprawling Great Lakes and the towns with some of the best beaches in Michigan. Our gorgeous bodies of water offer everything from recreational spaces to the scenery that will make you feel like you've uncovered the Caribbean of Michigan. It's no surprise that many folks who hail from outside the Great Lakes State are utterly shocked by the scope and scenery of our waterfront areas —  so when you're searching for that ocean experience without leaving the Great Lakes State, check out these five wonderful beaches that feel like oceans in Michigan.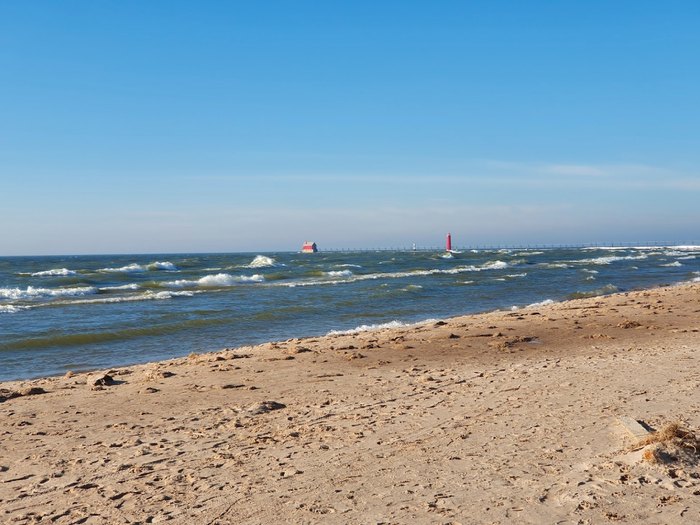 Now that you're tuned into the best beaches in Michigan that will make you feel like you're at the ocean, you've got plenty of possibilities for your upcoming adventures throughout the state. While there are plenty of beautiful beaches in Michigan, we know that there's always more to discover — and our readers are bonafide experts! We would love to hear about your favorites, so share your thoughts in the Facebook comments or make an official recommendation by filling out our nomination form. Whether you're preparing for day trips in Michigan or simply seeking a close-to-home outing with loved ones, you'll be headed out on an adventure in no time.
Are you still searching for outdoor fun in the Great Lakes State? You'll want to read about these underrated state parks in Michigan.
OnlyInYourState may earn compensation through affiliate links in this article. As an Amazon Associate, we earn from qualifying purchases.
More to Explore
Oceans In Michigan
Are there any inland lakes in Michigan with ocean vibes?
The Great Lakes are undoubtedly our state's most famous bodies of water, there are plenty of great rivers and inland lakes in Michigan with ocean vibes, too. One such spot boasts some of the bluest water in Michigan. Torch Lake is a beloved destination for boaters, swimmers, and beach bums alike. You don't have to hop on a plane and head to a tropical island to appreciate ocean-inspired fun.
What are some of the most underrated waterfront destinations in Michigan?
Some of the most underrated waterfront destinations in Michigan include;
Oscoda Beach Park
Christmas Cove Beach
Sand Point Beach
Olive Shores
Haserot Beach
Check out the best hidden beaches in Michigan.
Does Michigan have any culinary options for ocean fanatics?
For those who appreciate the oceanside atmosphere, one tropical restaurant in Michigan is an absolute must-visit. Located in St. Clair Shores, Waves Chill & Grill offers a nautically inspired style and all sorts of Caribbean flavors that might just make you feel like you've been swept away to an island paradise. Whether you're sipping a refreshing cocktail, enjoying a seafood platter, or fueling up before exploring Lake St. Clair itself, you'll have a blast here.
Related Articles
Explore Michigan