17 Stunning Photos From Michigan That Prove Oceans Have Nothing On The Great Lakes
There's no doubt that Michigan's Great Lakes are beyond stunning. For those of us who are lucky enough to call Michigan home, there's a certain sense of pride that comes along with the beauty of our beloved freshwater coastlines. Of course, for those who aren't from Michigan, it can be difficult to understand just how massive and gorgeous our Great Lakes really are — and it's all too easy to assume that they'll never compare with the grandeur of the world's oceans. Never fear: here are 17 breathtaking photos of the Great Lakes in Michigan that prove our waterways are just as beautiful as oceans… minus the salt!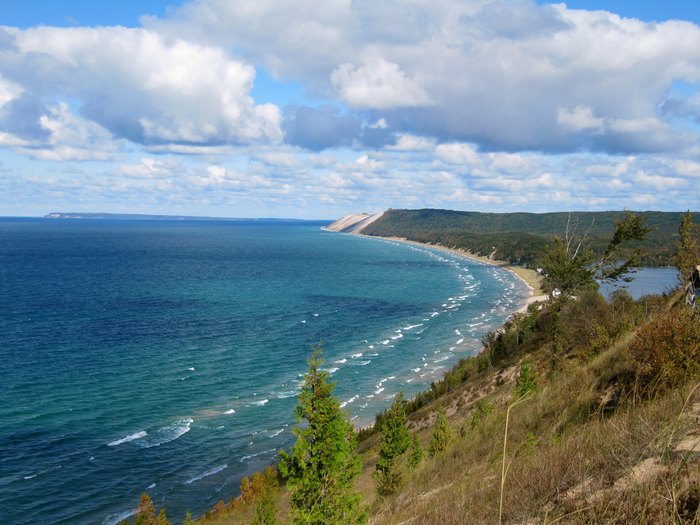 What are some of your best Great Lakes memories? Do you have any favorite photos of the Great Lakes in Michigan to share? We'd love to hear from you in the comment section.
Craving some time at these beautiful shores? Check out Michigan's best beaches for outdoor fun.
Address: Great Lakes, Michigan, USA
Photos Of The Great Lakes In Michigan
November 01, 2020
What are the most well known Great Lakes parks in Michigan?
Sterling State Park is a magnificent Lake Erie park that allows locals to connect with the state's most underrated great lake. Any park with a lighthouse is also a worthy stop on any Michigan bucket list… and they make for some great photos!
What are the most unique coastal towns in Michigan?
There are all sorts of charming beach towns in Michigan, ranging in size and shape from tiny to well-populated. Whatever you're looking for, towns like South Haven, East Tawas, and St. Joseph will take your breath away.
What is the scenic beach in Michigan?
This is, of course, a matter of debate. Ask a few locals this question and you'll most definitely get a few different answers. You just might have to visit a few Michigan beaches for yourself to find the answer to this question!
Address: Great Lakes, Michigan, USA