10 Amazing Flea Markets In Michigan You Absolutely Have To Visit
Visiting a flea market is a time-honored tradition that never fails to excite. There's just something delightful about perusing row after row of trinkets, antiques, and all sorts of collectibles – each with a charm all its own. It's nearly impossible to leave a great flea market without a few new treasures in hand, and we've compiled a list of the ten best flea markets in Michigan that you simply have to visit. Are you ready to hunt for treasure? Check it out: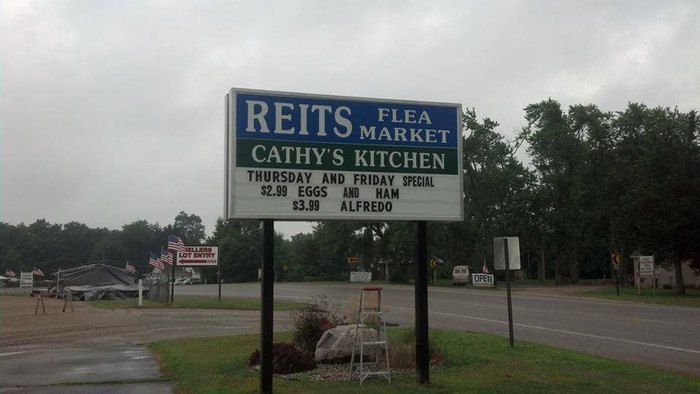 Have you been to any of the best flea markets in Michigan we've featured here? What is the biggest flea market near you? We'd love to hear from you in the comment section – be sure to share your best-ever bargain find. Happy treasure hunting!
Longing for more adventure? The Great Lakes State is full of discoveries waiting to be made. Visit The Bay Antique Center for more treasure-hunting fun!
OnlyInYourState may earn compensation through affiliate links in this article.
Best flea markets in Michigan
September 06, 2020
Where can I find the best bargain shops in Michigan?
Some of the best bargain shops in Michigan include:
Community Thrift Store, Clinton Twp, MI
Ann Arbor PTO Thrift Shop, Ann Arbor, MI
Fred's Unique Furniture & Antiques, Warren, MI
Boro, Detroit, MI
Eldorado General Store, Detroit, MI
While flea markets are an incredible place to hunt for treasures, you truly never know what you will find at local bargain shops. And, boy, do Michiganders love a good bargain. You'll love a visit to local thrift shops like the Ann Arbor PTO Thrift Shop and Everything Home Upscale Resale. Do'n't forget to grab something secondhand at John K. King Used and Rare Books and spend the evening with a good book. After your adventures, grab food on a budget at affordable local eateries.
Where can I find unique shopping destinations in Michigan?
Some really unique shopping destinations in Michigan include:
What is most unique about flea markets is that you literally never know what you'll find. That, of course, is the charm of the adventure. The same is true when it comes to quirky shops like The Old Spud Warehouse, a fun gift shop full of eclectic offerings. The Rust Belt Market is another excellent spot to shop, as you truly never know what kinds of hand-crafted wonders await your visit.
How has Michigan changed over the years?
The Great Lakes State looked significantly different since it was admitted to the Union in 1837. It was the 26th state to be added to the United States, though a few settlers populated the landscape as early as 1622. Michigan was an essential territory in the war of 1812, helping Americans advance into Canadian territory. As the Age of Industry rolled around, this state absolutely exploded in terms of population. Today, just under ten million people live in this area... and they have a good few centuries of history to sort through at local flea markets.