Everyone In Michigan Should Visit This Epic Flea Market At Least Once
You might have visited a flea market or two in your day, but you've certainly never seen anything quite like this. Whether you're searching for fine antiques, vintage albums, collectible action figures, or something in between, you're sure to find it at this massive flea market in Michigan. The Dixieland Flea Market in Waterford TWP is like finding a secret door in your grandma's 100-year-old house that leads to rooms and rooms full of antique treasures.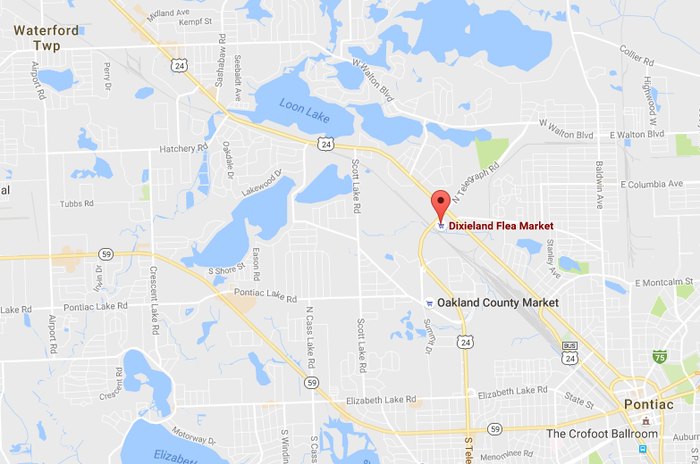 So the next time you're looking for a turntable, a set of fine china, a pair of cowboy boots, or all three, head out to Dixieland Flea Market in Waterford TWP. There's truly a little something for everyone. For more information about the flea market, visit the official Dixieland website.
Be sure to let us know what fantastic finds you discover with a comment.
OnlyInYourState may earn compensation through affiliate links in this article.
Address: Dixieland Flea Market, 2045 Dixie Hwy, Waterford Twp, MI 48328, USA
More flea markets in Michigan
February 28, 2023
Where are the best Michigan flea markets?
Finding a good flea market in Michigan is like uncovering buried treasure - it's always possible, but it's much easier if you have a map. Here is a list of some of the best Michigan flea markets to get you started on your treasure-hunting journey:
Reits Flea Market, Paw Paw, MI: If you stumble on Reits Flea Market, consider yourself in picking heaven. With over 500 outdoor vendors to explore you'll definitely find some interesting items. Starting in April and running through the end of October, you'll have plenty of time this season to grab some good deals.
Armada Flea Market, Richmond, MI: You'll need an armada of ships to carry home all of the good finds you'll pick up at this flea market near Detroit, Michigan. It's another April through October seasonal market that runs on Sundays and Tuesdays.
Harvest Antiques and Collectibles, Holland, MI: More of an old-school shop with shelves and shelves of collectibles rather than a traditional flea market, Harvest Antiques is still a great place to find antiques and vintage items you will adore.
Greenlawn Grove Flea Market, Romulus, MI: On Saturday and Sunday, be sure to swing by Greenlawn Grove for all sorts of vintage collectibles from toys to musical instruments. You just never know what you'll discover at this interesting little market.
Allegan Antiques Market, Allegan, MI: Swing on over to Eastern Michigan for this mega-sized flea market near Kalamazoo, south of Grand Rapids. Over 400 vendors have their booths filled with vintage furniture, jewelry, and home goods to tempt your deal-finding senses. Make it a day and enjoy some on-site food vendors as well.
If this little taste isn't enough be sure to check out the entire list of ten pretty amazing flea markets in Michigan.