The One County Near Detroit With Over 300 Lakes You'll Want To Visit
Detroit might not always be associated with natural beauty, but there are so many pockets of splendor surrounding our wonderful city. In fact, one beautiful county–Oakland County–near Detroit boasts hundreds of lovely inland lakes – and you'll want to see some of them for yourself. Don't let our city's fast-paced vibe fool you: we love to relax, unwind, and appreciate the wonders of the natural world as much as anyone else. Come along as we share with you some of the best lakes near Detroit.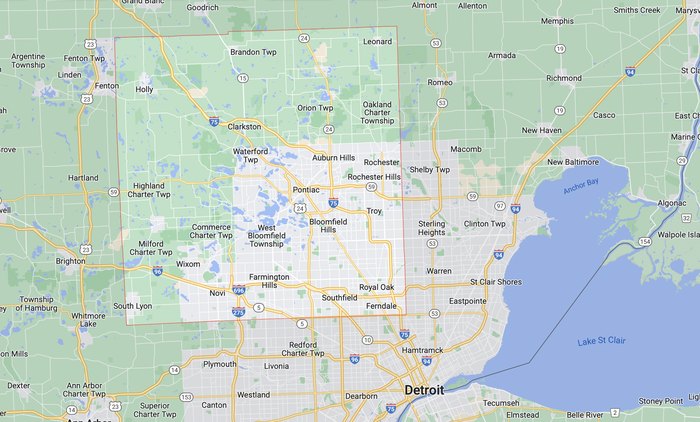 Have you made memories along any of the public or private lakes that set this beautiful county near Detroit apart? Which of the lakes in Oakland County are your personal favorites? We love to hear from our readers, so share your thoughts with us in the Facebook comments or recommend another natural attraction in Metro Detroit by completing our nomination form.
Love spending time along the water? You'll enjoy reading about this peaceful park and beach near Detroit.
If you're still in the mood for more Michigan adventures, take a look at this video about the Haunted Felt Mansion:
OnlyInYourState may earn compensation through affiliate links in this article. As an Amazon Associate, we earn from qualifying purchases.
More to Explore
We love you, Michigan!
Where can we find places to go tubing in Michigan?
The Chippewa River Mt. Pleasant has been named one of the best lazy rivers for tubing in Michigan.
The Thornapple River in Hastings offers a leisurely several-hour journey passing by some beautiful scenery.
The portion of the Huron River that runs through Ann Arbor is one of the most popular places in the state to go tubing.
Read on to learn about some of the many other fun places to go tubing in Michigan.
Where can we find historic homes in Michigan?
The Brinkerhoff-Becker House (also known as the Becker–Stachlewitz House) in Ypsilanti is a private estate built between 1863 and 1869.
The Hecker House in Detroit is a lavish, 49-room mansion built in 1888 by Col. Frank J. Hecker, founder of the Peninsular Car Company.
The Henry Ford Square House in Garden City is a four-room house built by Henry Ford for him and his wife in 1888-89.
Read on to learn about some of the many other stunning historic homes in Michigan.
Where can we find the best museums in Michigan?
The Grand Rapids Children's Museum in Grand Rapids is a multi-level wonderland of costumes, make-believe storefronts, giant bubbles, and more.
The Detroit Historical Museum in Detroit has been one of the best places to discover more about the Motor City since it was originally established in 1928.
The United States Postal Museum in Marshall is home to the largest collection of Postal Service memorabilia outside of the Smithsonian in Washington DC.
Read on to learn about some of the many other fantastic museums in Michigan.
Related Articles
Featured Addresses