Most People Don't Know About These Strange Ruins Hiding In Massachusetts
Sometimes the coolest places are hiding just out of sight, and require a little bit of research to discover. For instance, these hidden ruins in Massachusetts look like the decaying remains of a fairytale castle, and you can explore them for yourself.  Spend an afternoon wandering around this piece of history, exploring all of the most fascinating pockets of time. Here's how to find the ruins of Bancroft Castle.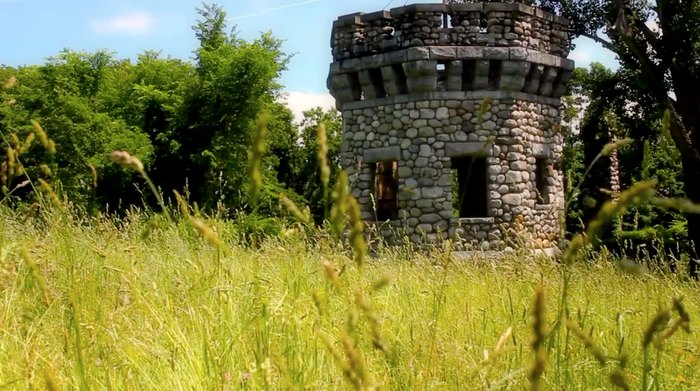 To visit the ruins, park in the back of the Gibbet Hill Grill parking lot (61 Lowell Rd, Groton and yes, it's allowed) and access the marked trailhead from there. You can also access the trail by parking on Shattuck Street and looking for the trailhead marked by a small staircase and green arrow. And don't forget to take a look at this stunning footage of the ruins from Vimeo user Matt Stapleton:
To learn about more abandoned spots across Massachusetts, check out our list of the coolest deserted places here.
SaveSave
SaveSave
OnlyInYourState may earn compensation through affiliate links in this article.
Address: Bancroft's Castle, Lowell Rd, Groton, MA 01450, USA
Hidden Ruins In Massachusetts
June 20, 2021
What are the most popular castles in Massachusetts?
Bancroft Castle in Massachusetts is not the only castle you can explore in the state. There are actually at least 10 (YES 10!) Massachusetts castles that are worth a visit. In fact, there are so many castles in the state we've compiled an entire road trip of them collectively. While the trip takes five and a half hours to complete, you'll want to carve out time to stop at each one along the way. The road trip starts at Herreshoff Castle in Marblehead and ventured through Hammond Castle in Gloucester. Eventually, you'll end the entire trip at Ventfort Hall in Lenox, which offers public tours.
What are the best little-known gems in Massachusetts?
Some of the best attractions in Massachusetts come in the form of lesser-known places. In fact, there are loads of hidden gems in Massachusetts that can easily fill a summer of bucket list musts. For instance, The Mapparium in Boston was built in 1935 and features a three-story tall globe comprised of colorful stained glass. Also, Castle Hill at the Crane Estate in Ipswich is a hidden attraction that allows guests to tour the sweeping lawns and estate ruins. Take a look at these 12 hidden gems in Massachusetts for more trip-planning ideas.
Can I spend the night in a caste in Massachusetts?
After you've researched and learned about all of the castles in Massachusetts, it's time to figure out whether or not you can spend the night in one. The good news is, Herreshoff Castle in Marblehead offers carriage house accommodations that are not to be missed! This bed and breakfast that looks like it should be in the English countryside, offers seasonal rentals only, from May 1st through November 1st, so make sure to secure a reservation soon!