Millions Of Monarch Butterflies Are Headed Straight For Massachusetts This Spring
Monarch butterflies are as synonymous with spring in Massachusetts as daffodils and sudden (often unexpected) showers. These colorful creatures are often seen floating through the air around lawns and flowerbeds, but you may not know that the delicate insects actually undertake a pretty epic journey to make their way to Massachusetts from across the country. Monarch butterflies in Massachusetts are not only beautiful, they're quite fascinating. Read on to find out when will monarchs come to Massachusetts.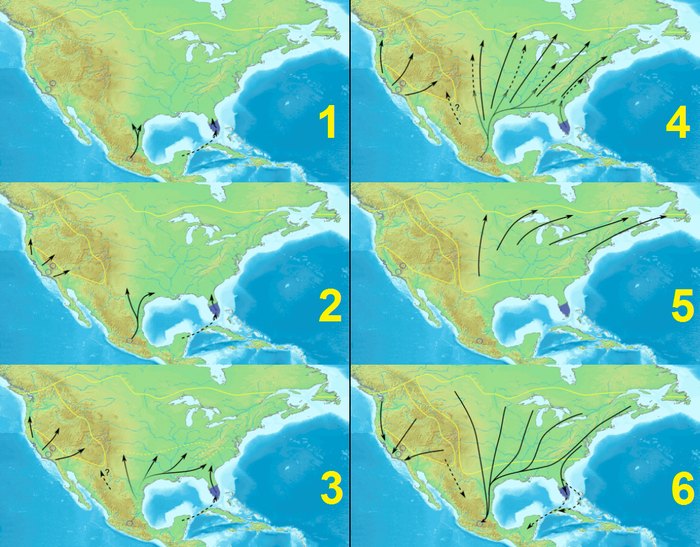 Check out this great video of a Monarch swarm in Mexico:
Due to an uptick in the monarch butterfly population over the last few years, this year's Massachusetts monarch migration might be one of the best in recent memory. Keep your eyes peeled for this natural marvel! Do you have a favorite spot to peruse monarch butterflies in Massachusetts? Make sure to share with your fellow residents in the comments section!
If you don't want to wait for the migration, you can check out butterflies all year long at this magical butterfly sanctuary in Massachusetts. You can stare at these amazing insects no matter the season within this wonderful state attraction.
OnlyInYourState may earn compensation through affiliate links in this article.
More to Explore
Monarch Butterflies In Massachusetts
What other animals migrate to Massachusetts in the spring?
The annual butterfly migration in Massachusetts truly is a magical event. Watching as millions of butterflies flit across the sky is a natural wonderment, to say the least. But this migration isn't the only one to keep an eye out for when spring arrives. In fact, the first week of May usually brings about a tremendous amount of migratory birds through the area. Some birds begin their migration through the area earlier—say mid-April, while others have a relatively regular schedule. Keep an eye out for these migrating birds, which include the Scarlet Tanagers, Wood Thrushes, and Yellow Warblers to name a few. Also, make sure to read all about the annual hummingbird migration in Massachusetts, too!
What are the best signs of spring in Massachusetts?
Spring in Massachusetts can absolutely be a time to rejoice. Winter becomes a memory and the last remnants of snow disappear. But how else can you tell that spring in MA is here? A few early signs of spring that you can keep watch for include the blossoming of flowers, the chirping of black-capped chickadees, skunk cabbage blooming, and wood frogs clacking.
How can I best enjoy nature in Massachusetts?
Enjoying nature in Massachusetts can be a much-revered pastime for many. There are so many different parks, hiking trails, waterfalls, and swimming holes that you can enjoy as soon as the weather gets warmer. If you want to get out there and enjoy some fresh air but don't know where to begin, we suggest checking out these 15 incredible natural wonders in Massachusetts first.
Related Articles
Explore Massachusetts
Featured Addresses