8 Amazing State Parks Around Boston That Will Blow You Away
Massachusetts' state parks and reservations are filled with hiking and biking trails, lakes, beaches, marshes, and more. If you're at a loose end, venture into the great outdoors and immerse yourself in their natural beauty. You might be surprised by how many of these soothing spots lie within Boston, or just a short jaunt from the city! Here are eight incredible state parks near Boston that you should visit: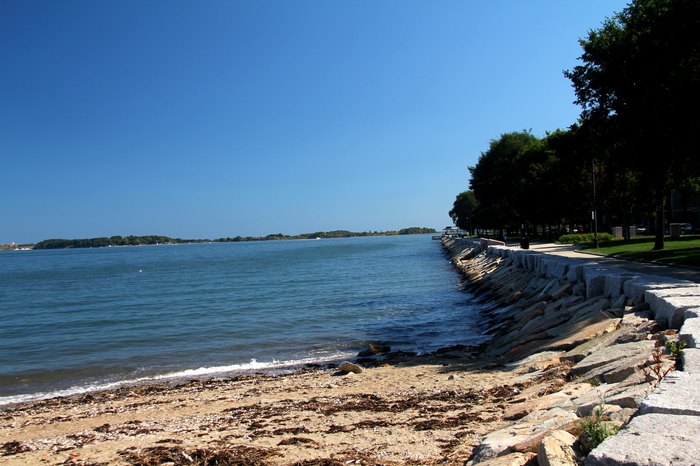 Whether you want a physical challenge or simply to unwind, these parks around Boston rarely disappoint. For even more beautiful nature, check out some of the best hikes in Boston.
OnlyInYourState may earn compensation through affiliate links in this article.
More to Explore
State parks near Boston
What are some under-the-radar state parks in Massachusetts?
Massachusetts may be a small state, but we are big on state parks! But visiting the same green spaces over and over can quickly feel repetitive, so we like to explore some off-the-beaten-path options. There are many lesser-known state parks near Boston, providing near-endless opportunities for exploration. Cutler Park Reservation is a beautiful park near Boston and it's actually home to the largest freshwater marsh in Massachusetts! The hiking trails here will give you a front-row seat to this stunning marsh, and you might even catch a glimpse of one of the hundreds of migratory birds that are known to call the area home for a few months out of the year.
What are some other beautiful places to visit in Boston?
If you prefer exploring on two wheels, Boston is *the* place to be! There are all sorts of amazing bike trails in Boston, offering explorers a near-endless array of opportunities to get outdoors. Some of our favorite bike trails in Boston include the Charles River Bike Path, Minuteman Bikeway, Southwest Corridor Park, and the trails at Mystic River Reservation. Of course, nothing beats a stroll through the Boston Common, America's first public park. Here, you can stroll through the labyrinth of walking paths, enjoy the views along Frog Pond, and maybe even catch a street performer or two along the way.
What's the best state park in Massachusetts?
With so many parks and trails in Massachusetts, it can be hard to narrow down which one is most worth your time. And really, we don't like to play favorites! But if we absolutely had to choose the best state park in Massachusetts, we pick Mount Greylock State Reservation! This stunning park is tucked away in the northwest corner of the state and features over 70 miles of trails and camps. If you're up for a bit of a climb, submitting Mount Greylock will grant you major bragging rights. At 3,491 feet, it's the tallest peak in Massachusetts. Don't worry, if you don't want to hike up the mountain, you can take your car straight to the top where you'll be met with some of the most awe-inspiring views of the surrounding Berkshire Mountains.
Related Articles