9 Amazing Flea Markets In Maryland That Are Ideal For Bargains And Treasure Hunting
Maryland is full of treasures big and small just waiting to be discovered at a local market. Previously, we wrote an article about 7 must-visit flea markets in Maryland. Turns out there are so many, we're creating a second list with places that are just as worthy. If you have an upcoming weekend free, you may want to check these flea markets in Maryland where you're sure to uncover an assortment of hidden gems.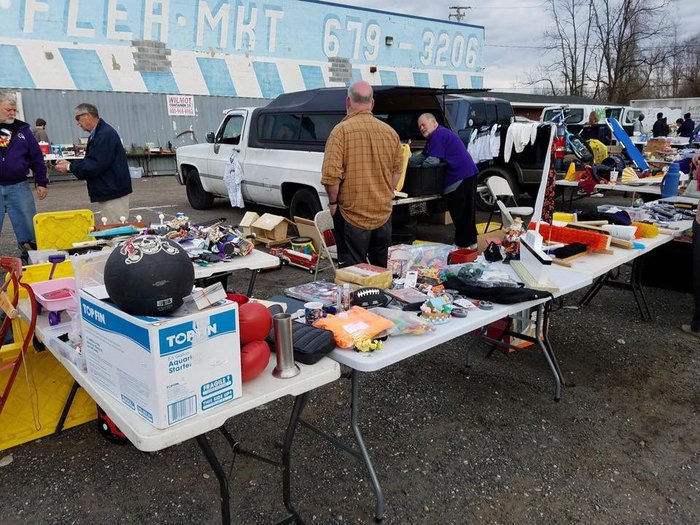 Do you agree that these are some of the best and for some, the biggest flea markets in Maryland? Which others would you add to the list? Let us know in the comments! Remember, you can also check out the first part of our list – the 7 best flea markets in Maryland where you'll find awesome stuff.
OnlyInYourState may earn compensation through affiliate links in this article.
Best Flea Markets In Maryland
October 16, 2020
Where can I find the best thrift stores in Maryland?
Everyone loves a good bargain, and we can find a ton of them in the thrift shops in Maryland. Countless thrift shops dot the state, so you're sure to find one within easy driving distance of your own neighborhood.
If you're looking to spruce up your wardrobe, head over to Amelia's Closet in La Vale. It offers a selection of clothing, shoes, and purses. You might even score some brand names.

Sass Upscale Retail Boutique in Cockeysville is the place to go if you like wearing designer clothes, but don't want to pay market prices.

Waldorf Thrift Store Family in Waldorf sells everything from furniture to home goods.
Where can I find the best flea markets in Maryland?
Bargain shopping in Maryland often means going to some of the state's best flea markets. Hunter's Sale Barn in Port Deposit is one of the best flea markets in Maryland. What makes this market so good? Well, there's the following...
Tucked in a real barn, the flea market sells a huge selection of affordable goods – from toys to brand-name food items.
You'll even find clothes, rugs, pet food, and appliances.
If you collect baseball cards or coins, make your way to the flea market.
You can even find everything you need to decorate your home and your yard for the next holiday.
Where can I find the best antique shops in Maryland?
If you're a pro at sniffing out bargains, you probably already scoured the best antique shops in Maryland. Make sure your list includes the following places:
Antique Depot in Ellicott City is an adorable antique shop that spans four floors, jam-packed with hidden gems waiting to be uncovered. Approximately 70 vendors sell everything from books and women's accessories to knick-knacks and vintage ties.
Explore more 20,000 square feet of antiques sold by more than 150 vendors at The Antique Center in Savage. The shop sells a little bit of everything – from antique furniture to vintage clothing to classic comic books.